---
May 27, 2014 5:19 PM
Ebay
,
Password
,
Security
I posted 5 days ago (5/22/14) about the eBay security breach. I STILL haven't received an email from them about it. This is absolutely unacceptable.
Apparently, some people have gotten emails, like Graham Cluley
"Yesterday, at 5:32pm UK time, I received an email from eBay, telling me that I should consider changing my password because they had suffered a security breach."
C'mon, eBay, get your stuff together.
I do a lot of business on eBay and now I'm wondering If I can trust them.
May 22, 2014 9:05 PM
best practices
,
BIOS password
,
Security
,
UEFI
If hackers can't boot your PC, it makes the task of stealing your files that much more difficult. Using a pre-boot password is a highly effective security precaution.
In the latest issue of Windows Secrets newsletter, one of my favorite gurus, Fred Langa, explains:
Most current PCs have some kind of BIOS/UEFI-password option built in. There can be multiple types of passwords, and they typically appear immediately after a system powers on and before the operating system loads.
. . .


Some passwords lock down the entire system; without the proper password, the system won't boot at all — either from the internal hard drive or from any bootable media! Other passwords help to protect the hard drive from unauthorized access. And still other passwords let you set an administrator/supervisor password to prevent unauthorized changes to the BIOS/UEFI settings.

. . .

Using one or more of these low-level passwords can help lock your system down tight, making it extremely secure against any unauthorized access.
Very good advice, Fred. Thank you!
---
May 22, 2014 8:21 PM
Data breach
,
Ebay
,
Paypal
,
Security
,
Two factor authentication
If you have an account on eBay, be sure to change your password now. eBay has confirmed that they suffered a breach that revealed non-financial user data. From the ebay inc blog:
eBay Inc. (Nasdaq: EBAY) said beginning later today it will be asking eBay users to change their passwords because of a cyberattack that compromised a database containing encrypted passwords and other non-financial data. After conducting extensive tests on its networks, the company said it has no evidence of the compromise resulting in unauthorized activity for eBay users, and no evidence of any unauthorized access to financial or credit card information, which is stored separately in encrypted formats. However, changing passwords is a best practice and will help enhance security for eBay users.

. . .

Cyberattackers compromised a small number of employee log-in credentials, allowing unauthorized access to eBay's corporate network, the company said. Working with law enforcement and leading security experts, the company is aggressively investigating the matter and applying the best forensics tools and practices to protect customers.

The database, which was compromised between late February and early March, included eBay customers' name, encrypted password, email address, physical address, phone number and date of birth. However, the database did not contain financial information or other confidential personal information. The company said that the compromised employee log-in credentials were first detected about two weeks ago. Extensive forensics subsequently identified the compromised eBay database, resulting in the company's announcement today.
Other takes on the breach:
Graham Cluley's blog.
Brian Krebs' Krebs on Security blog.
eBay said they would be sending out emails to customers, but I, for one, have not received anything from them yet.
Another piece of advice for you: If you haven't done so, consider setting up the PayPal Security Key on both eBay and PayPal. You can use your mobile phone for free, or buy the special credit-card size device for $29.95. Either of these methods adds additional two-factor security on both sites.
---
May 22, 2014 8:04 PM
adobe reader
,
Adobe Shockwave Player
,
Foxit Reader
,
Security
,
Shockwave Flash
,
Shockwave Player security
I have been disaffected with Adobe for a long time. Though they have excellent programs like Photoshop and now Creative Cloud suite, Their security has been dismal and Acrobat Reader is probably the worst piece of bloatware to ever hit a computer. I got rid of Shockwave Player last year because of obvious security issues and because it's really not needed much of anywhere. I refuse to use Adobe Reader anywhere, opting for Foxit Reader instead (which I have used since version 1).
Today, I saw this from Krebs on Security:
This author has long advised computer users who have Adobe's Shockwave Player installed to junk the product, mainly on the basis that few sites actually require the browser plugin, and because it's yet another plugin that requires constant updating. But I was positively shocked this week to learn that this software introduces a far more pernicious problem: Turns out, it bundles a component of Adobe Flash that is more than 15 months behind on security updates, and which can be used to backdoor virtually any computer running it.
So, I'm once again recommending that if you have any version of Shockwave on any of your systems, or your users have it, get rid of it now. Adobe says they're going to bring it up to date. Whatever. Just get rid of it.
If you're not sure you have it, you can go here to find out. If you see an animation, you have it and should uninstall it using Adobe's tool.
---
May 19, 2014 7:52 PM
Disk Encryption
,
Mobile device security
,
Security policy
,
Social media security
We all have our preferred security habits (at least, I hope so!) Some of them are for our own comfort and some of them are actually highly effective. In my next few posts, I am going to discuss the ones I consider are most effective. I plan to outline the pros and cons of full drive encryption, pre-boot passwords, HDD/SSD passwords, protecting mobile devices, public Wi-Fi, social media and a few other things that will make your and your clients' computing much more secure.
Passwords are always a hot topic and I will introduce a couple of controversial concepts regarding those as well. Hackers know all the tricks and the password crackers of today are nothing like those of a couple of years ago. Your favorite password creation algorithm just might be completely insecure these days.
The focus is going to be on simplicity rather than further complexity. Secure computing should not be a chore (although it can easily become a burden); rather, it should be simple enough to become habit. My goal is to make it as easy as possible.
Stay tuned!
---
May 14, 2014 3:10 PM
While Bitly's first description of the breach was rather vague, they have updated their blog with considerably more details:
On May 8, the Bitly security team learned of the potential compromise of Bitly user credentials from the security team of another technology company. We immediately began operating under the assumption that we had a breach and started the search for all possible compromise vectors.

Over the course of the next few hours, the Security Team determined with a high degree of confidence that there had been no external connections to our production user database or any unauthorized access of our production network or servers. They observed that we had an unusually high amount of traffic originating from our offsite database backup storage that was not initiated by Bitly.
Going on, they say they discovered unauthorized access to an employee's account on their offsite database backup storage. They go into specific action details on the blog and also posted a two item FAQ:
Were passwords exposed?

Hashed passwords were exposed but plain text passwords were not.  All passwords are salted and hashed.  If you registered, logged in or changed your password after January 8th, 2014, your password was converted to be hashed with BCrypt and HMAC using a unique salt.  Before that, it was salted MD5.

Were any of my Bitlinks affected or changed?

No.  The production database was never compromised nor was there any unauthorized access to our production network or environment.  The data was from an offsite static backup.  There was no risk of any data, including redirects, being changed.
Bottom line: it could have been much worse, but you should take the steps listed in my previous post.
---
May 14, 2014 2:58 PM
Got this email late last Friday:
Dear Ken Harthun,
We have reason to believe that your Bitly account credentials have been compromised; however, we have no indication at this time that your account has been accessed without permission.
Just to be safe, we have proactively disconnected any connections you might have had to publish on Facebook and Twitter from your Bitly account. You can safely reconnect these accounts at your next login.
Although you may see your Facebook and Twitter accounts connected to your Bitly account, it is not possible to publish to these accounts until you reconnect your Facebook and Twitter profiles.
To ensure the security of your account, please take the following steps:
1) Go to Your Settings Profile tab and reset your password.
2) Go to Your Settings Connected Accounts tab to disconnect and reconnect any Twitter or Facebook accounts. If you have any connected applications, disconnect and reconnect through the third-party application.
3) Go to Your Settings Advanced tab to reset your API key. If you are a developer using your API key, copy the new API key and change it in all applications. These can include social publishers, share buttons and mobile apps.
We have taken measures to secure all paths that led to the compromise and ensure the security of all account credentials going forward.
We apologize for any inconvenience and we will continue to update our Twitter feed, @Bitly, as we have any further updates.
Sincerely,
The Bitly Team
https://bitly.com/
---
April 30, 2014 9:11 PM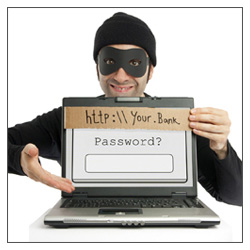 This is something I have never advised anyone to do, but I'm doing it now: change all of your passwords. There have been so many breaches recently that I don't trust any of my passwords to still be secure. I doubt that I'm even a serious target, but I'm not taking any chances. You shouldn't take chances either.
I'm talking about things that matter, like banking and credit card sites and online bill payment sites – anything that may contain your credit card, bank info, or other payment information. Change PayPal, too, unless you are using two-factor authentication; even with 2FA, it's not a bad idea to change the password.
With the recent Heartbleed, IE, Flash, and Apple vulnerabilities, it's not safe to trust your information on any sites to an insecure password. When you change them, make sure they are at least 12 characters and don't include any recognizable dictionary words. I've given you many ways to create a memorable secure password, so just search "password harthun" and you can find those.
---
April 30, 2014 8:20 PM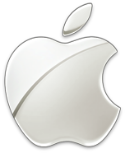 On Sunday night, Apple took down its Developer Center to patch a security hole that allowed anyone to access personal contact information for any registered developer, any Apple Retail or corporate employee, and even some key partners.
According to 9to5Mac, a Macintosh-focused news venue, a tipster sent an email into its tips box "that contained the personal contact information – including cell phone numbers – of several of the publication's staffers, as well as a few high-ranking Apple executives." You can read the full article at the link above.
In a stellar example of responsible disclosure, 9to5Mac withheld any information until after Apple fixed the issue:
Due to the critical nature of the problem, we would never reveal this type of flaw to the public until it had been dealt with and we had contacted Apple . As of last night, the hole has been patched. Keep reading for the full details of how the breach was executed and exactly what information was at risk.
Good for them!
---
April 29, 2014 8:46 PM
If you are (heaven forbid) an AOL mail user, change your password immediately. There has a been a large scale breach of AOL Mail accounts. Passwords, security questions, mail addresses and even contact lists were compromised, though the data were encrypted. According to AOL, no users' financial information was compromised, and the encryption on passwords and security questions has not been broken.
There is, however, a big difference between encryption and hashing. It's easy to implement a brute force attack against hash tables, not so easy (actually nearly impossible) to break encryption. Since we don't know details here, it's best to change your AOL Mail password and security question.
Sophos, in this blog post, says:
What to do if your account was compromised

If you're an AOL Mail user, visit account.aol.com to change your password and security question immediately.

If you use the same password as your AOL account for other websites, change those passwords as well – and remember, you should use a unique password for each of your online accounts in case one of them is compromised.

Consider using a password manager such as LastPass or 1Password to generate and store complex passwords.
---