Jul 17 2010 11:20PM GMT

Profile: Ken Harthun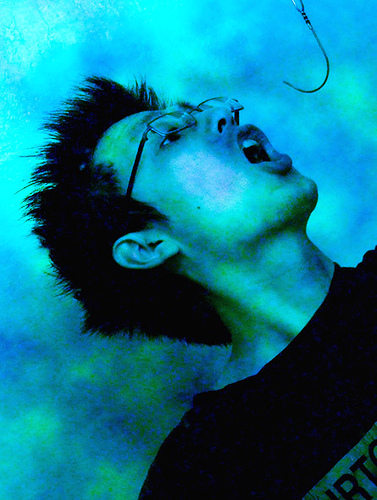 I got this email last week and I confess that my initial reaction was one of concern and disbelief. Then, rational thought took over and I realized that I don't have any association with Citibank. Here's what it said:
Subject: Account Pending Suspension

Dear Citibank client,

You account may have been used by a third party.  For your
protection, we decided to suspend access to it.

To  remove the suspension, please confirm your identity
with us.

To do this, please download and complete the attached
html form.

We are sorry for the inconvenience, but your security
is our primary concern. 

Kind Regards,

Customer Service

Copyright © 2010 Citibank
If you take the bait, here's the page you get: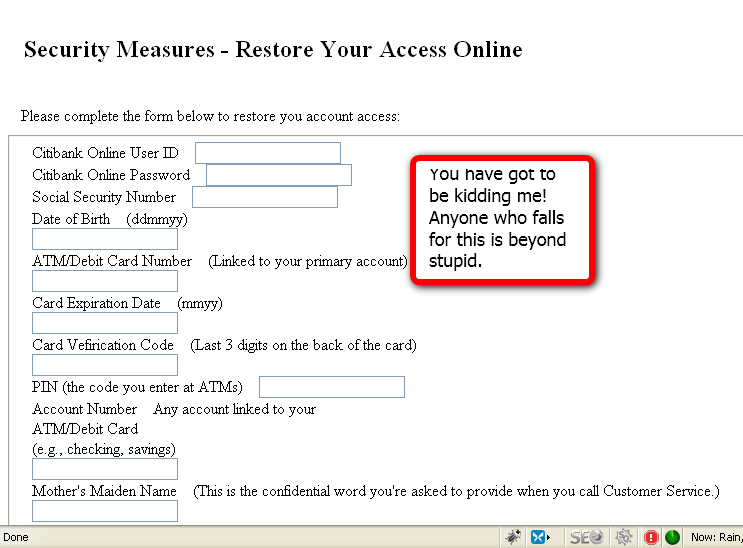 Obviously, this isn't a Citibank site, but I'll bet some people have fallen for it. I'll also bet their bank accounts have smaller balances than they should have!