Jul 16 2010 2:07AM GMT

Profile: Ken Harthun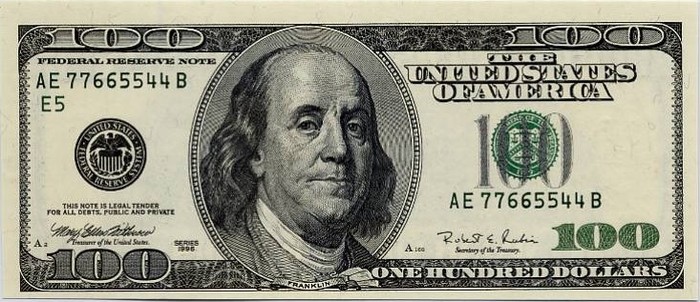 Save money by generating passwords? You read it right. As far as I know, this is a completely original system that is a perfect incentive for everyone to generate secure passwords. If you use this system faithfully, it will help you save hundreds–maybe even thousands–of dollars per year; at the same time, it will keep you secure on the web. Of course, you could just use LastPass, but who am I to tell you what to do?
Open your wallet. You heard me–this requires cash to implement. Grab the largest denomination bill you have in there (mine is completely empty…). The bigger the bill, the more money you'll save.
Look at the serial number; it should be at least 10 characters (that's what it is on my dollar bill–actually, it's my wife's money… I'm broke).
Type the serial number into a text editor, shifting every other character.  That's your password. Here's an example: My dollar bill has the serial number B86407872D. That becomes B*6$0&8&2d (note that shifting the case of an already capital letter reverses the case–D becomes d). Take a pencil and make a note in the white space on the bill what this password is used for. Fold it up and put it back in your wallet where you won't spend it.
How does this help you save money? Well, now you can't spend the bill because its serial number is your password reminder. Don't cheat and write the password down; it defeats the purpose. I recommend you use 20's, 50's and 100's as they can add up quickly depending on how many secure passwords you need. Now, when it comes time to change your passwords, simply use new bills and deposit the old ones into your savings account.
If you use 50's for six passwords and change them every three months, you'll save $1200 a year.
In my case, I'll save $24 a year, but, hey, that's a nice dinner out as a reward for being security conscious.
I hear the moans and groans, people. Yes, it's very insouciant of me, but I'm not kidding. It does work.
Your comments?