Jun 27 2010 9:19PM GMT

Profile: Ken Harthun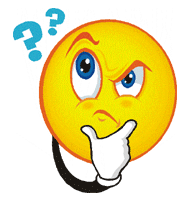 How long have you been in the security business? Less than a year? Five years? Ten Years? Regardless of your time in service, chances are you've seen a number of number of issues that show up on a regular–if not predictable–basis. Here is my top five list.
5. Unpatched OS & Software–For whatever reason, the user has disabled software updates or simply ignores the notifications. Their most recent infection (which they have more frequently) is the result of an exploit of a vulnerability that has long since been patched. Believe it or not, there are still some XP systems out there on SP1.
4. Poor E-mail Security Practices–Some people will simply click on any link anyone sends them. They fall for anything. Send them a "Thank you for your order!" message with bogus links and they'll happily open it and click the links to find out what they ordered (knowing they didn't order anything).
3. Bad Search & Surfing Habits–It's no secret that some people are looking for things that appeal to the prurient interest; furthermore, there  is plenty of content that caters to the more base human emotions. The scammers and cybercriminals know this and exploit it with impunity. Many of these sites have been compromised and will infect a system immediately when visited.
2. No Firewall–It's surprising the number of systems I find with no firewall enabled (See #5) that are plugged directly into their ISPs connection. Granted, a lot of ISPs now use NAT on their routers which delivers a modicum of protection; however, with inexpensive routers available everywhere, there's no excuse not to have your own NAT router installed under your complete control.
1. Weak/No/Visible Passwords–I've been able to guess users' passwords about 50% of the time knowing some basic information about them. The other 50% of the time, I've just looked on the bottom of their keyboard for a sticky note with their password written down.
No matter how much I write, no matter how much I admonish users to choose secure passwords, they just keep doing the same stupid things over and over again. How hard it is to make your password secure by just changing a few characters? Instead of "josh1995," why not "J0sHl9(5?" That rates as "Very Strong" on the Ask the Geek Password Meter.
What are your issues?