Nov 18 2009 2:18AM GMT

Profile: Ken Harthun
I was all for MS Security Essentials when I heard the announcement of its release (see Microsoft Security Essentials Goes Live and Microsoft Security Essentials is a Game Changer). I installed it on all my machines. Then, I had some big time performance issues. My desktop machine slowed to a crawl and would often take the better part of 10-15 seconds just to repaint the screen. I experienced random lockups where the mouse pointer just froze and nothing would happen. I would start typing in a browser address bar (both IE and Firefox) and I'd have to wait several seconds before any characters would show up.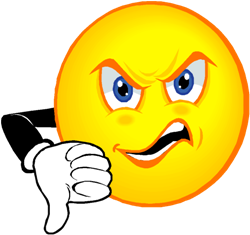 I didn't attribute this to MSE. Instead, I got rid of my background picture on the desktop, defragmented my registry, defragmented my page file and did all of those things I normally do to completely tune up a machine. No joy.
Then, Panda came out with version 1.0 of Cloud Antivirus and I commented on that: Panda Cloud Antivirus Emerges From Beta. I said "slight" performance issues had been evident with MSE. I was wrong: They were major, and I'm not the only one who has experienced that. Here's a comment I just got on my Ask the Geek blog:
nothing was working for me…until I disabled microsoft security essentials – which apparenlty came with Windows 7! I prefer another malware program and virus program anyway…then I did a msconfig service cleanup of all the crap (including stopping ms sec essentials)….everything's been loading great.
Evidently, MSE isn't all it's cracked up to be and I stand corrected. BTW, Panda is doing fine and I no longer have the performance problems. Microsoft, please get it right for once.
Who else is having problems? Comments welcome.