Jan 23 2015 9:04PM GMT

Profile: Ken Harthun
Tags: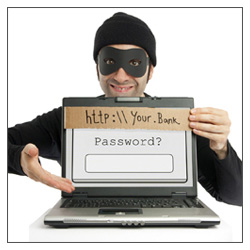 Microsoft is suing Consumer Focus Services, a Los Angeles-based company. They are known to operate under various names including Omni Tech Support, FixNow Tech, and Techsupport Pro. You can read the (PDF) complaint if you have a taste for legalese. In the complaint, Microsoft alleges trademark infringement, unfair competition, false advertising, and cybersquatting among other things. They seek an injunction against the defendants and an unspecified amount of damages.
Courtney Gregoire, Senior Attorney for Microsoft's Digital Crime Unit posted a video and blog about the action. In that post she says that the company "has received over 65,000 customer complaints" about tech support scams. In the video, Kirsten Kliphouse, Corporate V.P. Customer Service & Support, says that over 3 million customers [last] year alone have been impacted by fraudulent scams.
Ms. Gregoire passes along this advice for avoiding becoming a victim of a tech support scam:
If someone claiming to be from Microsoft tech support, or affiliated with Microsoft, calls you:

Do not purchase any software or services.
Ask if there is a fee or subscription associated with the "service." If there is, hang up.
Never give control of your computer to a third party unless you can confirm that it is a legitimate representative of a computer support team with whom you are already a customer.
Take the caller's information down and immediately report it to your local authorities.
Never provide your credit card or financial information to someone claiming to be from Microsoft tech support.
Also, like some well-known government agencies, Microsoft NEVER cold-calls its customers, especially about technical support.