Mar 23 2011 12:10AM GMT

Profile: Ken Harthun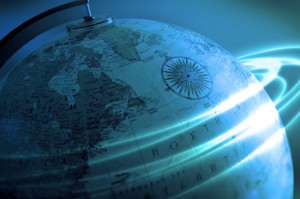 Surprised? You shouldn't be. This type of thing seems to happen every time there is a major disaster anywhere in the World. We saw it with Katrina, the Indonesian tsunami, and countless others. The slime-bag criminals have no scruples and will take any opportunity to steal a buck from unsuspecting, good-hearted people.
Best thing to do is set up an email filter and send the emails to the junk bin. If one really wants to help, contact the local Red Cross chapter, or other lawful and recognized charitable groups.
At any rate, direct contact with those organizations is your best bet. Consider any email solicitation a scam.
Kaspersky Lab has detected a malicious spam campaign whereby if someone clicks on the link, the malicious website uses JAVA exploits to install malicious applications on their machine:
My friend and colleague, Jim, over at Dave's Computer Tips had this to say in our forum:
DO NOT under any circumstances:
*Follow any Web links included in these e-mail messages.
*Open any attachments or click on photos and videos that claim to show dramatic images or footage of disasters.
*Provide any sensitive information, such as bank account information or credit card details.

ALWAYS ascertain the legitimacy of the email before doing anything; Most genuine charities have email addresses which emanate from their own domain and typically direct recipients to their own Web site to make donations….e.g. almost all legitimate charities have a web address that ends with ".org" rather than ".com". Verify the authenticity of an email by going directly to the charity's web site or by giving them a call on the telephone.
I concur.