Jun 28 2013 1:37AM GMT

Profile: Ken Harthun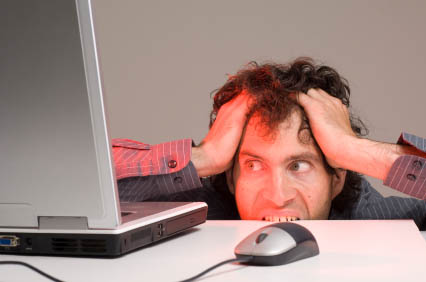 You're the Man, the IT guru, the go-to guy where you work. Your cell phone rings in the middle of the night at times. You get emails 24/7. Everything depends on you. You had an assistant, but budget cuts eliminated that position. On your way to work one fine morning, you're hit by the proverbial bus. Will your successor be able to step in and take over or will he/she find him/her self in the middle of IT Hell?
It happened to me once (not my predecessor's fault, more the fault of the office manager) and it took me two months to get things figured out. My first day on the job, I was handed a rather rumpled piece of folio paper with some logins and passwords written on it. I took one look at it and for a moment I considered running screaming from the building. Here was a network with several routers, closets full of switches, five servers, an IP phone system, and a complete wireless network. I had the passwords for four of the servers, the hosted email system, and my predecessor's workstation.
In short order I learned that most of the passwords, save the one for the domain controller and my predecessor's workstation, were wrong. I found out much later that the office manager apparently lost the instructional write-up she had been given by my predecessor when he left.
Like I said, it took me two months to figure it all out as I dug through old files, stacks of binders and hundreds of my predecessor's folders filled with documentation (where I finally found the original instructions). Had the office manager not lost the original write-up, the whole process would have taken me less than a week to get up to speed.
Document everything and make sure there are multiple copies. Create a special set of instructions and do what you can to make sure they are not lost. I have a red binder that I keep updated to make a transition easier for my successor.
IT Hell is not a fun place to be!