Apr 24 2012 1:16AM GMT

Profile: Ken Harthun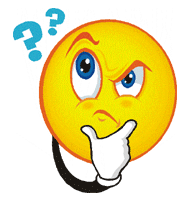 A client called today saying that his remote login quit working on his laptop. When he would type in the URL of the Remote Web Workspace login for Microsoft Small Business Server 2011, he would get the dreaded "Internet Explorer cannot display the web page" message. I tried every suggestion that Microsoft had come up with:
Delete browsing history
Reset IE to defaults
Edit two different registry keys
Clear SSL cache
Delete and re-add certificate
Flush DNS
Check HOSTS file
Check DNS settings
Disable Add-ons
Set Advanced settings to prompt for any active content
Nothing worked. I even upgraded to IE9 and reset it. No joy there, either. So we got another fellow on the line from the company who had recently migrated my client's server to the cloud to see if it could be related to going virtual. He basically ran down the list with me and verified that nothing worked.
We kept going back to Trusted Sites because, naturally, we want the lowest possible security settings so everything would be allowed. Logical, right? Well, forget logic. It doesn't apply here (and sometimes doesn't in things Microsoft).
We set up a Webex and the other tech started looking around. We went right back to Trusted Sites and looked. Everything looked right; so the tech deleted the URLs from the Trusted Sites list and voila! It was all good. Like I said, forget logic.
Sometimes you just have to do what seems the most counter-intuitive.