Mar 4 2010 7:37PM GMT

Profile: Ken Harthun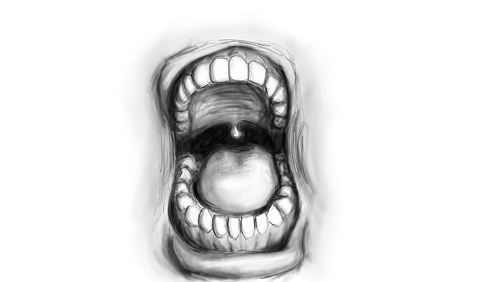 I received this in response to a legitimate email sent out to one of my double opt-in subscribers at Ask the Geek. You can certainly tell that this poor soul is seriously frustrated. The first problem is that he has a Hotmail account which is a spam magnet in itself. The other problem is that this message will probably never get to anyone who matters and only confirms that he has a valid email address.
Although I share his sentiments somewhat, I don't recommend this approach. It's a waste of time.
Subject: Vacation reply
To: You!

Hello,

If you are NOT a CURRENT FRIEND, A MEMBER OF MY FAMILY, or if you DO NOT currently HAVE AN ACTIVE ACCOUNT FOR ME, or ARE RESPONDING TO AN EMAIL or REQUEST I INITIATED THEN YOU DO NOT!!!! SEND ME ANY MORE EMAIL AND TAKE ME OFF ALL YOUR EMAIL LISTS AND AFFILIATE'S LISTS!!!! I DONT WANT A BIGGER PxxxS [edited] , I DONT HAVE AN ACCOUNT ON ANY PERSONALS SITE, I DO NOT WANT TO SEE YOUR WEBCAM.

ALSO, Due to me being in an area that does not allow reliable internet connections, every email sent to this account will be forwarded to another email address that I do have routine access to, and if you are a friend, family, or someone I have business with, I will respond to you from that email address.

IF YOU ARE A SPAMMER, THEN GO THE HECK AWAY!!!!! I DONT CARE ABOUT ANYTHING YOU HAVE TO OFFER! I'M NOT INTERESTED!! STOP SENDING ME YOUR GARBAGE!!!! NOW!!!!!!!! BY LAW, YOU ARE REQUIRED TO REMOVE ME FROM YOUR LIST!!! SO, IF YOU DO NOT BELONG TO ONE OF THE VERY SPECIFIC CATEGORIES ABOVE, YOU WILL REMOVE ME FROM YOUR CONTACT/EMAIL LIST IMMEDIATELY!!!