Sep 26 2010 4:02PM GMT

Profile: Ken Harthun
I have to admit this one is good enough that I opened it, but as soon as I started reading, its true intent was obvious. By the second sentence, it doesn't even make sense anymore. Not only that, but another telltale sign is the way the headline is constructed. See for yourself: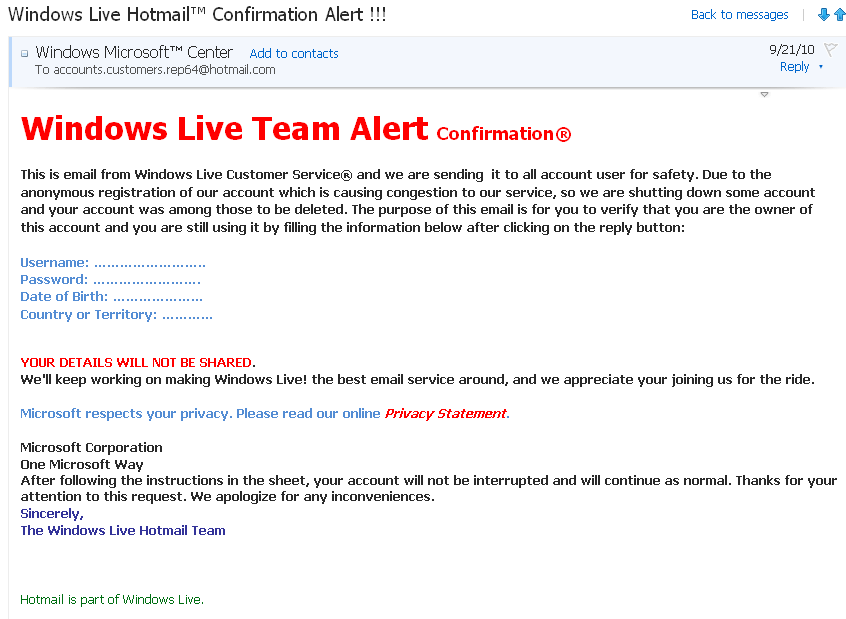 Why anyone ever falls for these is beyond me, but I know that people fall victim to these things every day.
Don't let your family and clients become victims. Teach them what to look for and how to avoid these attempts and once you've taught them, remind them on a regular basis.