Jul 30 2014 6:58PM GMT

Profile: Ken Harthun
Tags: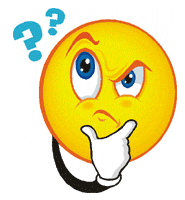 This is something that bears repeating by all of us. It's very important that everyone identify web addresses before clicking the link. Malicious web sites that look legitimate are commonly used by cyber-crooks to trick unwary users.
It's very easy to identify the true address of a link: just place the cursor over the displayed address and the true destination will reveal itself. If anything looks suspicious (for example, a link like www.wallmart.com.cn), don't click it.
Even greater caution is needed with shortened addresses like tinyurl.com and bit.ly and many other such services. Use their preview feature to display the true source. For QR codes, make sure your app allows you to preview the destination before opening the link.
And when it comes to apps and software, only download from trusted sources.