Jun 26 2014 4:14PM GMT

Profile: Ken Harthun
Tags: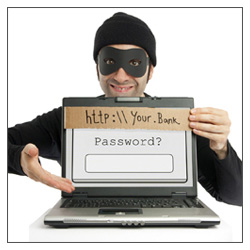 Passwords are usually the frontline protection against unauthorized access. In fact, sometimes a password is the only protection. If you have weak passwords, you're vulnerable to attack and compromise of your valuable data. If you have weak passwords and use those same weak passwords at multiple sites, you're a disaster-waiting-to-happen.
There are two rules you should always follow.
1. Always create strong passwords. This means
Don't use your name, dictionary words (even foreign words), acronyms, or even common phrases or slogans.
Don't use prefixes or suffixes that use common keyboard patterns such as "Asdf1." See Steve Gibson's Password Haystacks page.
Use a random mixture of upper case, lower case and special symbols. Even ASCII symbols such as ▐ (Alt-222) can be used.
2. Never use any password for more than one site. One site = one password.
If you have passwords on sites you don't care about — as long as they don't contain any personally identifiable information — you could use a throwaway password for those. Some sites just insist that you have a login when it really doesn't matter. What comes to mind are pure news sites that you only read and that don't force you to create a profile. Those would be the only exceptions, but I don't even recommend that.
Bottom line: Create strong passwords and never use the same password for more than one site.