Nov 25 2010 3:28AM GMT

Profile: Ken Harthun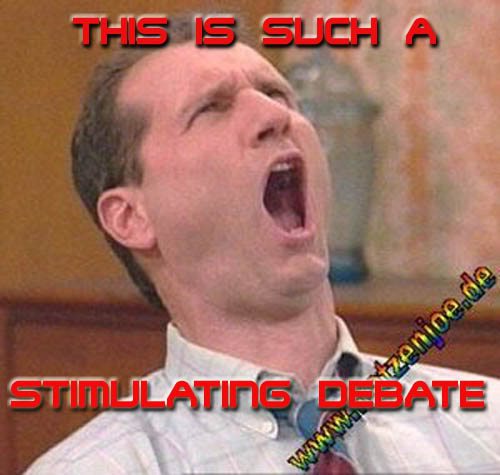 WARNING! This is not yet rated, but you don't want young children reading it! This is a rant, and I'm not being very nice…

Hey, fools, I'm getting very bored with your useless crap. The spam isn't even worth reporting anymore. I mean, if anyone is even falling for this junk, then they deserve everything they get. Find a new niche, you idiots, one that baby boomers really identify with (at least those that I know). I'm not going to even give you a hint about what that might be, but it would be fun to see some new and original spam for a change.
At least we wouldn't all feel like we're wasting our time thinking you're a security threat. No, you're just peddling your useless junk. At least, if you came up with something embedded in those graphic images on your porn site that gave us pause, we'd have something to do.
So, give us a break! You send spam with the subject "It's just cool!" The "from" line reads, "EnlargePe***.Hi16@yahoo.com." And then you tell us, "It's just cool! Have a cool pe***!" Sheesh! we don't want it be cool, we want it to be hot. Wrong marketing message. Makes sense, though: you Russian spammers don't have anything better to do, I guess. And you certainly don't have any brains (Maybe the thought process has descended into that large member you're advertising).
It doesn't work anymore. Try spamming gout remedies or hemorrhoid relief.