Dec 10 2013 12:00AM GMT

Profile: Ken Harthun
Data breaches have been big news over the past couple of years with some big players leaking huge numbers of online accounts and email addresses. These accounts are now "pwned," being subject to illicit use by hackers. Here are some of the big players and the number of compromised accounts:
Adobe – 152,445,165 accounts
Statfor – 859,777 accounts
Gawker – 532,659 accounts
Yahoo – 453,427 accounts
Pixel Federation – 38,101 accounts
Sony – 37,103 accounts
The countermeasure is to make sure all of your accounts have strong passwords and that the passwords are not duplicated from one site to the next.
To find out if any of your accounts have been pwned, you can visit http://www.haveibeenpwned.com, enter your email address (you can check as many email addresses as you want) and click the "pwned?" button. You'll get one of two responses as shown below: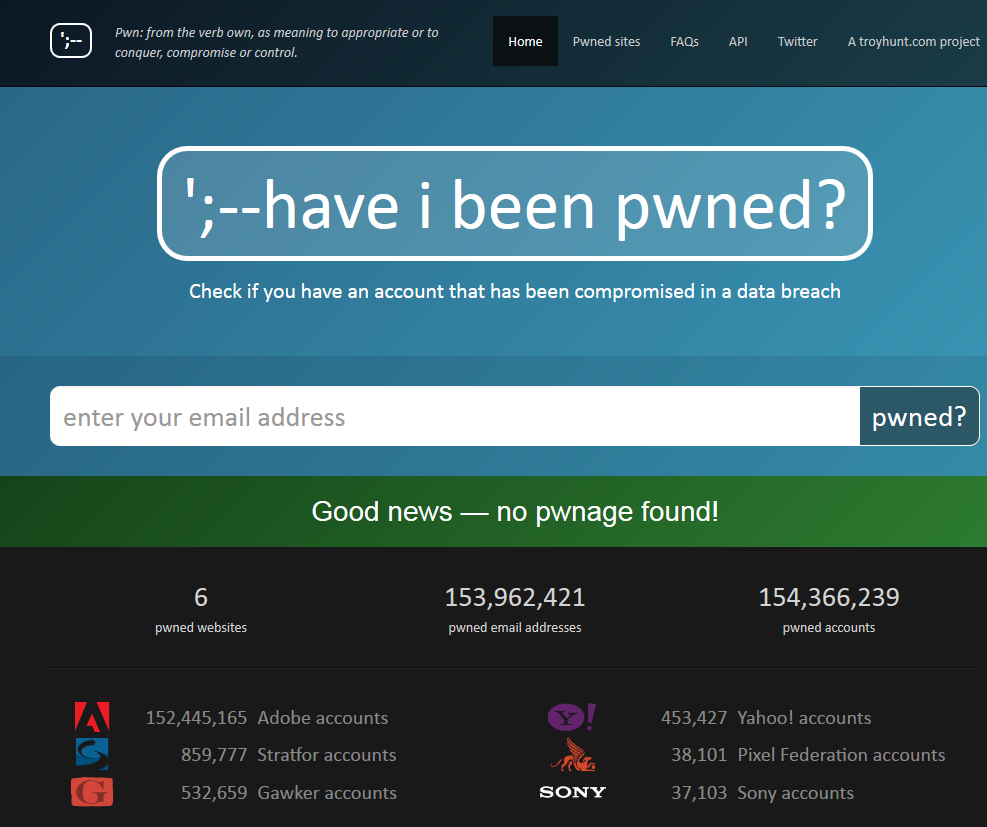 The one above shows you're OK. No need to fret about it. If you get the one below, you had better take action.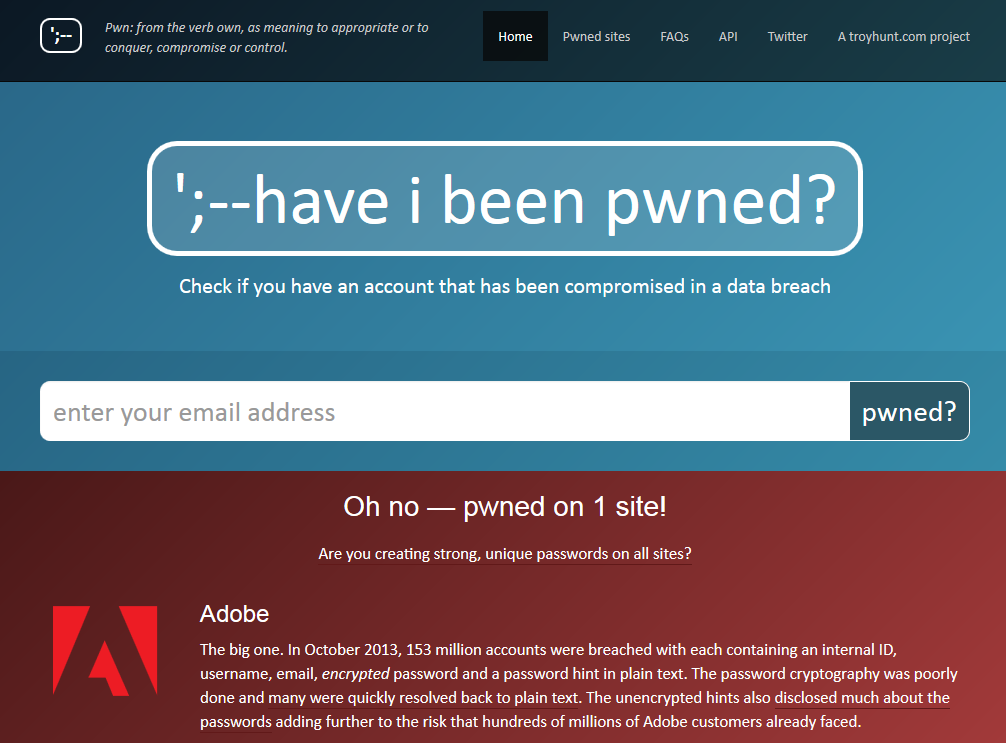 Oh, oh! You're pwned. Change your password immediately to something strong and be sure you're not using the same passwords on multiple sites.