Oct 31 2013 10:39PM GMT

Profile: Ken Harthun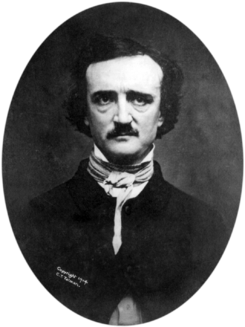 It's that special day again: Halloween! And this is once again my Happy Halloween message to you. I thought about changing it to something different, but I honestly can't think of a more appropriate message.
IMHO, no writer in history embodies the essence of Halloween more than Edgar Allen Poe whom I consider the creator of the horror genre (yes, I know he's credited as the creator of detective-fiction and contributor to the science fiction genre but he dealt more in the macabre than anything else).
Poe's short story, "The Gold Bug," is what got me interested in ciphers and encryption as a young boy; a collection of his most popular short stories is what inspired me to become a writer.
So, on this Halloween 2013 I present a very special reading of Poe's famous poem, "The Raven." Enjoy!