Jan 26 2011 9:00PM GMT

Profile: Ken Harthun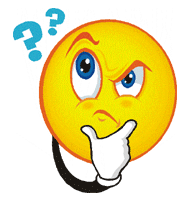 About two months ago, the US Federal Trade Commission called for a do not track mechanism similar to the "Do Not Call" list for telephones. The idea is to allow web surfers to opt out of having their personal data collected online. Here is the FTC's December report: "Protecting Consumer Privacy in an Era of Rapid Change: A Proposed Framework for Businesses and Policymakers,"
Google has already implemented an extension in its Chrome browser and Mozilla announced a similar feature for its Firefox browser, based on Do Not Track HTTP headers.
Will it work? Maybe. One problem is that no matter what the browser companies develop in the way of technology, web sites are where the buck stops. In an InformationWeek article,  Anup Ghosh, founder and chief scientist of Invincea, a browser security company, said he finds both approaches lacking. "It's basically up to Web sites to do something or nothing with [users' preference information]," he told InformationWeek. "It's not enforceable."
SANS News Bites editor, John Pescatore, had this to say in their latest issue: "The wording of this seems carefully limitedto the 'Do Not Track' extension, and will result in you seeing standard ads, not personalized ads. It doesn't actually say there is any change in you being tracked, just that you won't see personalized ads. To me the tracking is the problem, seeing personalized ads is just the symptom."
More as this develops.