Dec 8 2009 9:12PM GMT

Profile: Ken Harthun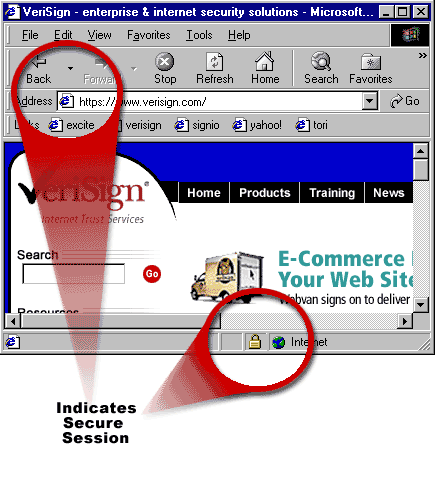 I hope I've given you some valuable advice on how to secure your computer. If so, and if you've chosen to take my advice, you're probably careful about what you do on the web. You certainly have strong passwords for all of your logins, all of them different, and you don't go around telling people what they are or keeping them on sticky notes attached to the monitor at your workplace. But the web can be a dangerous place; make a mistake and you could be in trouble. There's one common mistake that if you make it, you may as well paint your passwords in 10-foot tall letters on a lighted billboard next to a busy freeway and invite every hacker to drive by it.
I'm talking about entering your password — or any sensitive information — into any web page that's not secure. All communication — including your username and password — between your browser and a web server is normally transmitted in clear text, easily read by anyone who cares to look. Your data is being sent in clear text if you enter anything onto a page that has the prefix http:// in its URL. That's how you know the page isn't secure. While not a totally reliable method of identifying a phishing site, it's a pretty good bet that any financial site or one requesting personal information that displays http:// is suspect; steer clear and don't enter your credentials.
How do you know a page is secure? It will use an encrypted connection, signified by the prefix https://. This page will use a technology known as Transport Layer Security (TLS), formerly known as Secure Sockets Layer (SSL). Any information you put into such a page is unreadable by anyone who might intercept it. Only your browser and the web server at the other end can decipher it. Most browsers show a lock icon to let you know it's secure. TSL/SSL relies on cryptographic protocols and special security certificates issued by a trusted authority who has verified the identity of the website you are logging onto.
So, I present you with Golden Rule #11: Never enter sensitive information into any web page unless you have verified that the information is being sent over a secure connection signified by https:// in the address bar and a lock icon in the browser's status bar.