Jul 21 2010 1:23AM GMT

Profile: Ken Harthun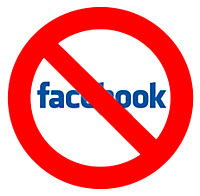 The German government has very strict privacy laws and they like to enforce them. Specifically, saving private information of individuals who don't use the site and haven't granted it access to their details is a no-no.
An official in the German government recently accused Facebook of illegally accessing and saving personal data of people who don't use the social networking site. I'm sure it happens through their "tell a friend" feature. In fact, Facebook has asked me to upload my contact list from my email accounts–the "tell a friend" thing–so that Facebook can then invite those people to join under the strength of my recommendation. That's OK, but apparently Facebook retains the contact information, whether or not the people choose to join; that's not OK particularly to the Germans.
"We consider the saving of data from third parties, in this context, to be against data privacy laws," Johannes Caspar, a German data protection official, said in a statement. Facebook has until Aug. 11 to respond formally to the complaint.
I support Germany's position. I use Facebook mainly to keep up with other family members and friends that are scattered about the world. At one point, I started taking on "friends" whom I really don't know on the basis of their being "mutual friends" of my friends. I recently decided that, beyond my real friends and family, I don't want connections. So, short of just canceling my Facebook account completely, I'm eliminating connections with anyone whom I haven't personally had contact with. In other words, if I haven't interacted with them on a social level, they're gone.
And I certainly don't want Facebook to share my email address with others or even keep it on file.