Jan 29 2011 3:14AM GMT

Profile: Ken Harthun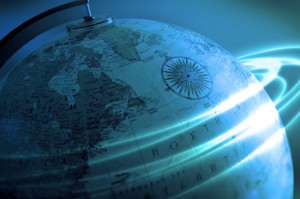 There's no question that technology has vastly improved our lives, but at what cost? We live in a networked world where every piece of information about us exists in digitized form in some database somewhere: our identities, locations, actions, purchases, associations, movements, and histories are available to both legitimate authorities and the dark underworld of cybercriminals intent on identity fraud and theft. Check out DataPrivacyDay2011.org:
Data Privacy Day is an international celebration of the dignity of the individual expressed through personal information.

Join in the dialogue among all of the stakeholders – businesses, individuals, government agencies, non-profit groups, academics, teachers and students – to look more thoroughly at how advanced technologies affect our daily lives.  We encourage this dialogue and are providing this website as a service to those who care about our common future and our roles as digital citizens and consumers.  And let us know what you think – and how you might be able to contribute to the discussion.

At The Privacy Projects, we are excited to promote Data Privacy Day and want as many individuals and organizations involved as possible.  So join in!  There are many ways you can become part of the dialog.  You can sponsor an event or an activity, use the educational materials, engage in the discussions, or put together your own event.

You can also follow Data Privacy Day 2011 news and updates on our Data Privacy Day 2011 Group page. Please invite your friends and colleagues to join as well.
Not a bad idea.