Nov 14 2009 6:05PM GMT

Profile: Ken Harthun
Over the past couple of years, I've written several articles and blog posts about cyber-warfare, the two most popular being: Will You Be Used As a Weapon Against Your Own Country?, and Uncle Sam Wants You–to Become a Cyberspace Warrior. The former began with this scenario: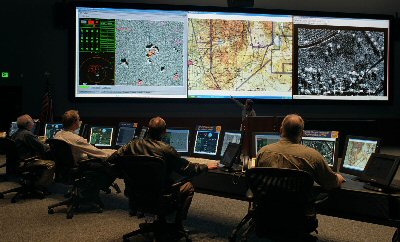 It's 2010, maybe sooner. A rogue nation has just declared war on your country. No one will be killed in this war, at least not directly. But people will die from starvation, disease, and in the general chaos caused by disruption in vital communications lines.
That statement generated a bit of stir in some circles amongst those unenlightened people who aren't capable of looking forward further than the coming weekend. In light of the latest news on the cyber-warfare front, such tactics were already being used at least a year, and probably much longer, before I wrote my article.
In his piece for National Journal Magazine, "The Cyberwar Plan," Shane Harris reveals that It's not just a defensive game; cyber-security includes attack plans too, and the U.S. has already used some of them successfully:
In May 2007, President Bush authorized the National Security Agency, based at Fort Meade, Md., to launch a sophisticated attack on an enemy thousands of miles away without firing a bullet or dropping a bomb.

At the request of his national intelligence director, Bush ordered an NSA cyberattack on the cellular phones and computers that insurgents in Iraq were using to plan roadside bombings.
According to some, the strategy worked very well:
[Officials who requested anonymity] said that the operation helped turn the tide of the war. Even more than the thousands of additional ground troops that Bush ordered to Iraq as part of the 2007 "surge," they credit the cyberattacks with allowing military planners to track and kill some of the most influential insurgents.
If you're interested in such things, the article is well worth reading, especially for us security wonks who may someday encounter this type of thing.
The price of freedom is constant alertness and constant willingness to fight back. Cyberweapons are now just as valid as any other at fighting back.