Apr 27 2012 12:54AM GMT

Profile: Ken Harthun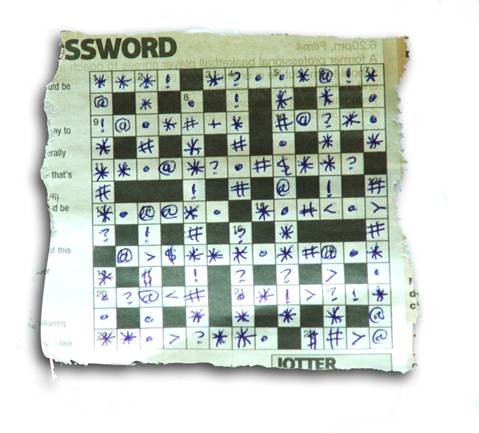 I love crossword puzzles. I've been doing them my whole life. My wife loves Sudoku puzzles. I can beat her any day at crossword; she slaughters me at Sudoku. This lead me to an interesting realization about passwords: People tend to remember things they have an affinity for. Corollary: People are competent using tools they understand.
So, using crossword as an example, why not use one as a password generation matrix? You could fill it in with random characters, or you could solve the puzzle (in pencil, of course) and then randomly substitute numerals, upper/lower case letters and symbols.
Take a highliter and mark off an 8, 10 or 12 character password. Make it 16 characters if that makes you feel better. When you are done using that password, mark it out in red ink and highlight another one. Use your imagination. Think. Get creative. Fill in those boxes with whatever comes to mind.
(Note: Someone recently told me that they had searched the web and found that I write a lot about passwords. I asked them if they had read any of the articles. They had not. I asked why. They told me that they had their own system and didn't need to read about it. I asked them about their "system." I won't tell you what they told me. I write about this subject a lot in the hope that someday, maybe, someone will realize that passwords can be fun and will start doing fun things to generate secure passwords…)