Jul 27 2013 4:22PM GMT

Profile: Ken Harthun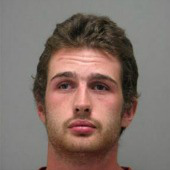 Call it poetic justice. Call it criminal stupidity. Call it what you want. I call it hilarious. I got a good laugh out of this at a time when I certainly need some laughs.  From Sophos' Naked Security blog:
A US child abuse image collector turned himself in to local police earlier this month, after ransomware hit his PC and showed messages warning him that the FBI were on to his nasty activities.

Jay Matthew Riley, 21, of Woodbridge, Virginia, was apparently hit by the ransomware attack while surfing the web to add to his collection of unsavoury images.

As is usual with such malware, he was shown a warning demanding cash in return for keeping quiet about his suspicious activities.
He fell for the scam. Good for him. Maybe he'll turn his life around.
The problem is that regular, law-abiding netizens get this ransomware, too, and those that fall for it and pay the bogus "fine" end up a few hundred dollars lighter in the wallet. Oh, and their banking information is probably comprised, too, so the losses can end up being much greater.
Law enforcement, especially the FBI and other three-letter agencies, do not enforce the law by such means, so NEVER comply with any directive to pay "fines" or "penalties" when such things pop up on your screen. Best to call your favorite Geek and have him/her clean the malware off your machine.
On the other hand, if you are a pedophile or sexual predator, feel free to head down to the local police station, where they should be able to help you out with three hots and a cot for a long time.