Feb 22 2014 4:33PM GMT

Profile: Ken Harthun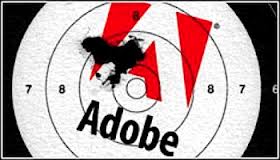 I've made no secret of my dislike for all things Adobe and their dismal security.  Now this from nakedsecurity:
Adobe has just updated its Flash product for the second time this month, pushing out an emergency patch for an RCE exploit that has been seen in the wild.
This update covers vulnerabilities numbered CVE-2014-0498, CVE-2014-0499 and CVE-2014-0502 if you care to look them up. The last one is known to have been exploited in the wild and the other two are being patched as a precautionary measure. Adobe's next update isn't due until April.
In all fairness, it's not just Adobe who frustrates me; any software company who puts out a product full of holes is responsible. The current production model:
Slap together a product
Run superficial testing
Release to the public (and hackers) for real-world testing
Fix the vulnerabilities they should have caught in the lab
This just doesn't work anymore if, in fact, it ever did.
C'mon, people. ALL of you get your acts together.