Sep 21 2010 1:59AM GMT

Profile: Ken Harthun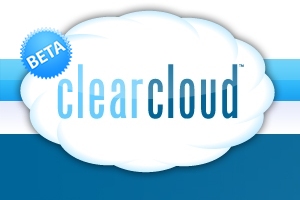 Back in 2010 June, I posted Sunbelt's ClearCloud DNS Sneak Peek. At that time, only one server was available. Now, ClearCloud DNS is officially in Beta.
You can configure your DNS settings to use ClearCloud with the following IP addresses: Preferred DNS server: 74.118.212.1; Alternate DNS server: 74.118.212. You will find complete instructions for Windows, Macintosh and router configuration here. They also provide a utility that allows you to automatically enable and disable ClearCloud at the click of a button. This can be handy if you run into a blocked site that you actually need or want to load.
Similar to OpenDNS, ClearCloud DNS is a free service that checks every website address your computer is trying to access; unlike OpenDNS, ClearCloud DNS does not provide content filtering as its intent is to be a security device to keep your computer safe from malicious sites. Here's what they say:
As such, we do a lot more research on sites that try to steal information from you, download malicious files onto your machine, trick you into buying useless programs, and other similar functions. We block a lot more sites that are malicious because that's what we concentrate on. We process up to a million potential threats a day, and capture any URLs that real threats "phone home" to. We also actively search out malicious sites and have other systems in place to identify who the bad guys are.
It would appear that you now have to make a choice between content filtering and blocking of malicious sites. I don't know of any way to query two servers at the same time without some major shenanigans.
After you've configured ClearCloud, you can test it with 2 pages to verify that it's working:
test.ssdsandbox.net – ClearCloud block page
clearcloudtest.ssdsandbox.net – Test page – You should see the ClearCloud logo on this page.