Feb 28 2015 3:27PM GMT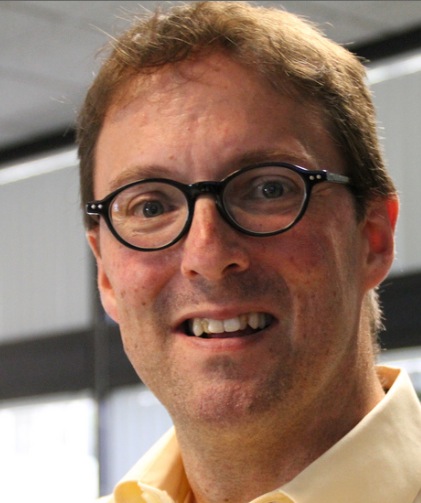 Profile: Jeff Cutler
Tags:
As you've probably noticed, we've been putting on a regular #ITKESecurity Twitter chat about once a month. The goal of the chat is to answer some of the questions you might have regarding security issues.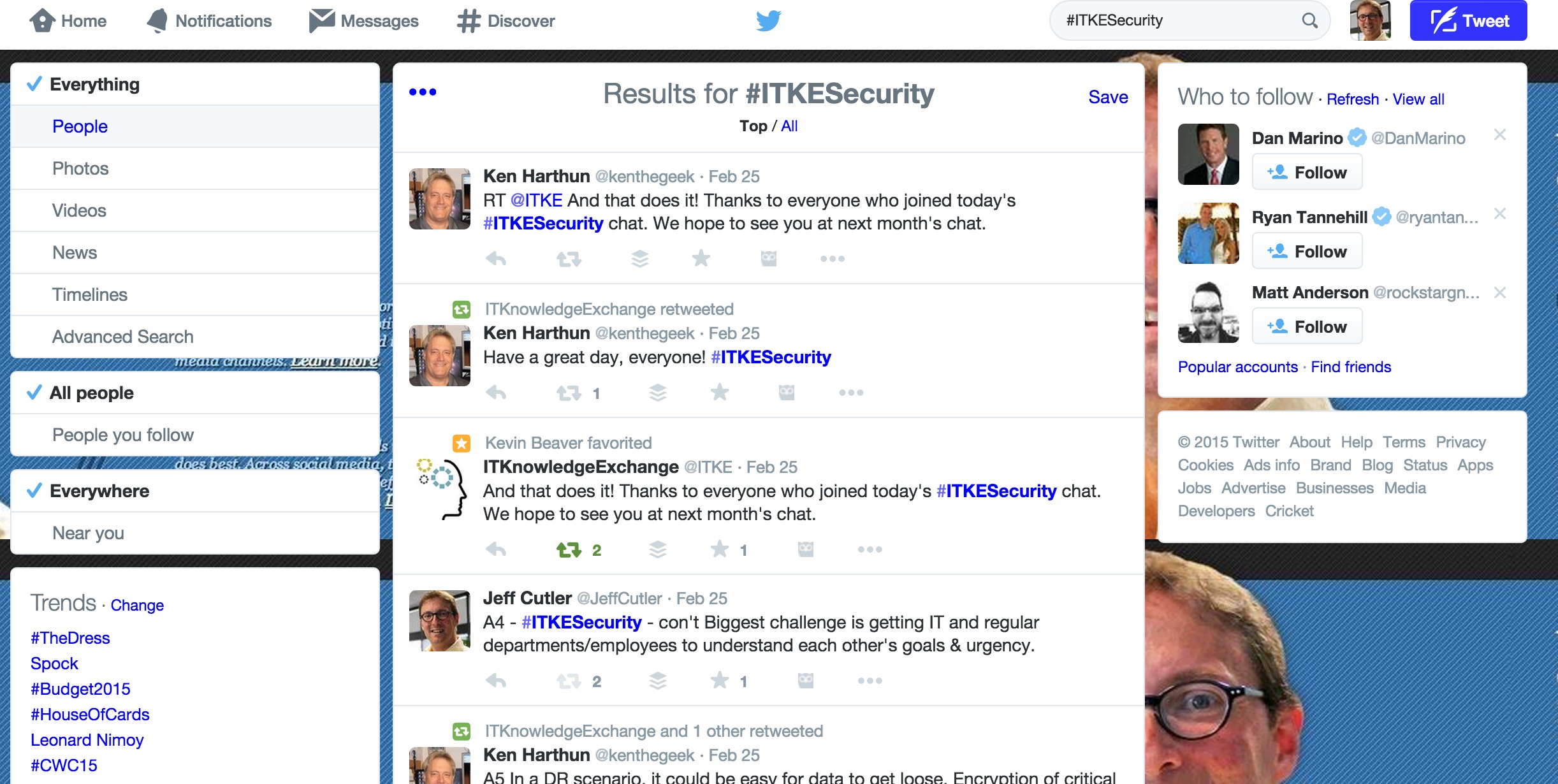 This week we hosted a discussion based on Disaster Recovery and it went quite well. The questions – five of them – centered on your plans when disaster strikes and how you plan to recover your information and take control of your facilities in the event of an emergency.
It was a valuable talk and if you'd like to see some of the questions and responses, just visit Twitter and search for the #ITKESecurity hashtag. It should bring up the bulk of the tweets from our hour-long event.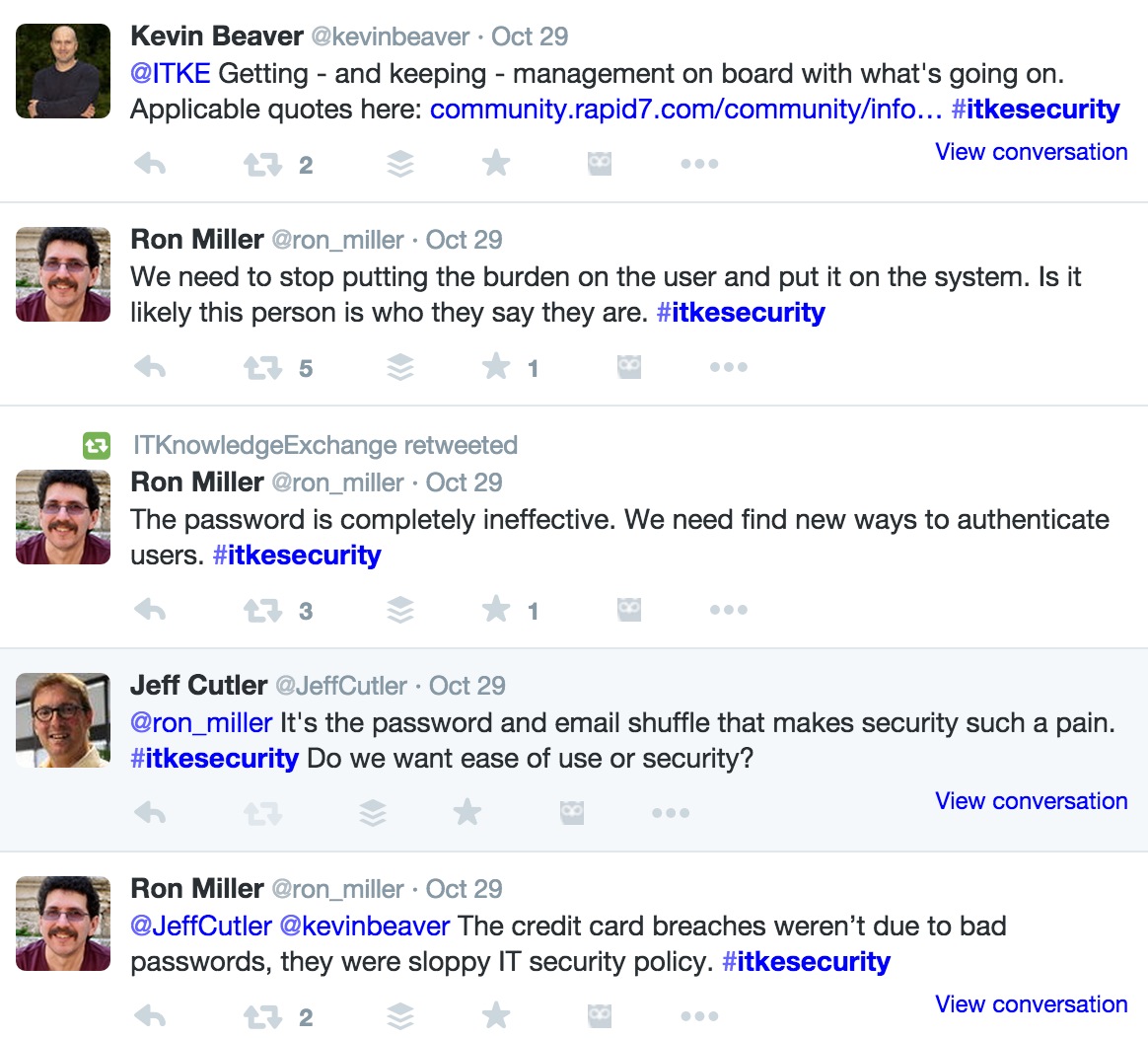 Join us next month for another security-focused chat and tweet along with us. Watch this space for an announcement as to date and time.
Thanks!