Jun 7 2012 1:51AM GMT

Profile: Ken Harthun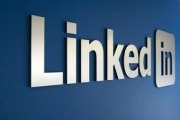 If you have an account on social network LinkedIn, you had better change it immediately. Hackers apparently got hold of an estimated 6.5 million passwords of LinkedIn users, about 4% of the 161 million population. This from Forbes:
According to security researchers, it appears that a file containing hashed passwords for about 4% of LinkedIn's 161 million users has been posted online and hackers are working to crack it, reports Graham Culey at Sophos. "Our team is currently looking into reports of stolen passwords," says LinkedIn via Twitter.

Security researcher Mikko Hypponen says he's seen three lists which contain a few hundred thousand cracked passwords, including 'nathanlinkedin,' 'linkedintrouble,' 'hondalinkedin,' and 'eaglelinkedin.'
I checked mine and found that it was the same password I had used on a couple of other sites and I hadn't changed it for a couple of years. It's changed now and it's a good, strong password. Even if mine was among the hashes and the hackers crack it, it won't do them any good.
We probably haven't heard the last of this.