Apr 30 2014 9:11PM GMT

Profile: Ken Harthun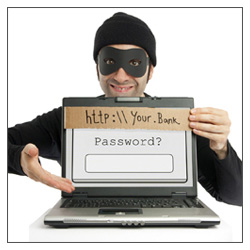 This is something I have never advised anyone to do, but I'm doing it now: change all of your passwords. There have been so many breaches recently that I don't trust any of my passwords to still be secure. I doubt that I'm even a serious target, but I'm not taking any chances. You shouldn't take chances either.
I'm talking about things that matter, like banking and credit card sites and online bill payment sites – anything that may contain your credit card, bank info, or other payment information. Change PayPal, too, unless you are using two-factor authentication; even with 2FA, it's not a bad idea to change the password.
With the recent Heartbleed, IE, Flash, and Apple vulnerabilities, it's not safe to trust your information on any sites to an insecure password. When you change them, make sure they are at least 12 characters and don't include any recognizable dictionary words. I've given you many ways to create a memorable secure password, so just search "password harthun" and you can find those.