Sep 23 2012 8:44PM GMT

Profile: Ken Harthun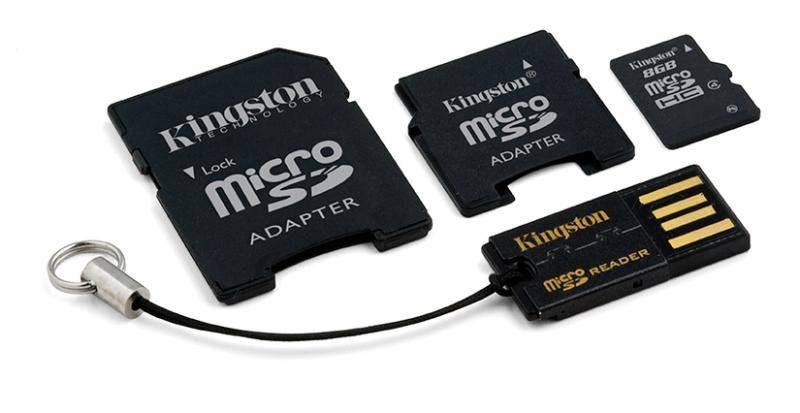 You probably own at least one USB thumb drive, stick, jump drive — whatever you want to call it. I have seven of them ranging in size from 64 MB (yes, you read that right) to 16 GB. They're very handy and I use them all the time, but they all have one major flaw: They're too big to carry in your wallet. Why would you want to carry one in your wallet? For the same reason that I consider your wallet your most secure password manager (see Your Wallet is the Best Password Manager), I consider your wallet the best place to keep a portable storage device.
I'm sure the picture gave it away already, but Micro SD cards are perfect for carrying in your wallet. A MicroSD card is about the size of a man's thumbnail (giving new meaning to the term "thumb drive"). This makes it perfect for carrying in a photo slot in your wallet if you use an adapter or a USB reader like the ones shown. So, here's what you do (assuming you don't have some other password manager application):
Create an encrypted partition on the Micro SD card (see A portable app to password protect your USB sticks);
Create a text file or spreadsheet containing all of your critical logon information;
Store the file on the encrypted partition.
DO NOT FORGET your master partition encryption password.
For #4, I suggest a password concocted from a sentence of your own creation.  For example, "My Yorkie loves to play bone and is 4 years old!" This becomes mYltpbai4yo!
If you really want to be secure, I have some other ways for you to do this, but it's Sunday and I'm going to watch some football and baseball. (Best time of the year – football starts, baseball season is winding down.)