Feb 19 2012 6:03AM GMT

Profile: Ken Harthun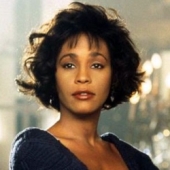 It isn't true, folks. Yes, Whitney Houston died; no, there isn't a video of her autopsy available. It's a scam, typical of other "disaster news" scams that seem to pop up around other shocking news events.
The video will appear as a status update with text similar to this:
– Whitney Houstons autopsy reveals a shocking secret that explains her death.

[LINK]

Breaking News: Coroners autopsy reports reveals a dark past and secret life which tragically led to Whitney Houstons death.
Here's a screen shot courtesy of Sophos: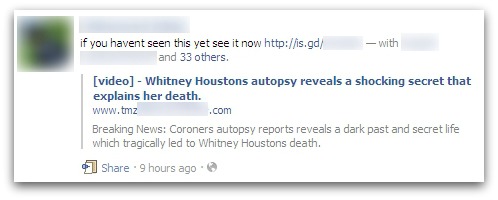 Do NOT fall for this scam. It will take you to a fake YouTube screen that says you need an update. You don't. The "update" is malware.