Sep 27 2010 10:55PM GMT

Profile: Ken Harthun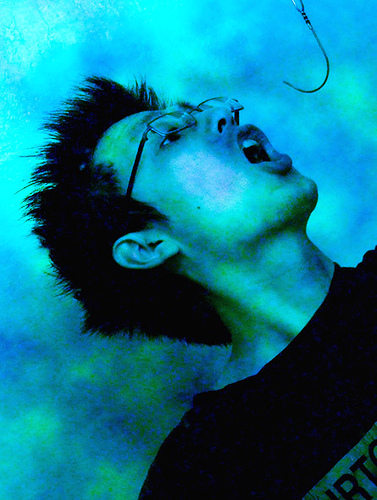 This phishing attempt started showing up in my inbox around the end of last month and since then, I've seen it three times, each with different links. The text of the emails is always the same:
Dear customer,

Please give us only 5 minutes of your valuable time to ask you some questions about our products . Please be aware that we will not ask you about any personal information.

In return, we will credit $90.00 to your account - just for your time.

If you want to answer our simply 8 questions , please click the link below:

http://remo.ved.uri.edu/.mcdonalds.com/survey/index.html

Thank you for helping us to become better.

Sincerely, McDonald's Survey Department.

Please do not reply to this email. This mailbox is not monitored and you will not receive a response.
The link takes you to a page with survey questions that looks legitimate and when you submit your answers, you arrive at this page: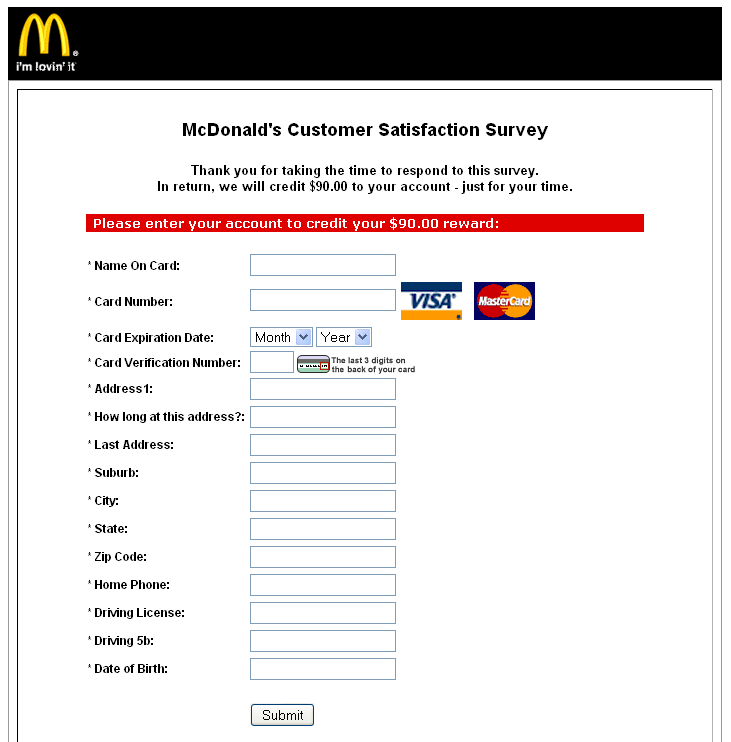 Looks like they're going for full-blown identity theft information, not just simple credit card fraud. I feel sorry for the poor souls who fall for this one.
Be sure to warn your family and clients about this one.