Oct 28 2013 11:38PM GMT

Profile: Ken Harthun
Tags: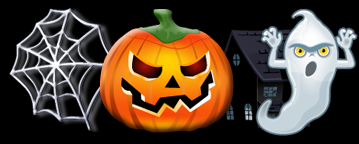 The bad guys love to trick people into downloading their malicious garbage and will use just about any tactics to do so. It's Halloween season, so people will be searching for all kinds of scary stuff to decorate, dress up and generally celebrate the creepy. The hackers know this and will have already started putting up poisoned search results. Haven't heard about any yet? Believe me, they are out there lying in wait for some unsuspecting victim.
How can you tell if you click on a poisoned search result? Video codecs are a favorite vehicle for hackers. If you get a pop-up saying you have to install such-and-so codec or some sort of image viewer, chances are it's an attempt to infect you. But this isn't the only method used; when you click on a search engine result, be aware of anything that doesn't look or feel right. Lots of drive activity, very slow page loading, unusual error messages, any of these things can indicate an attempt to infect your system.
Hackers love holidays and news events because people can be counted on to search for related information, but the above advice applies to routine searches as well. Nothing is immune to being exploited or used as a vehicle for malware, so keep your eyes (and ears) open all the time. I know how my systems act so well that I can spot trouble long before the system crashes.
Don't let Halloween malware ruin your day.