Jan 29 2012 5:10PM GMT

Profile: Ken Harthun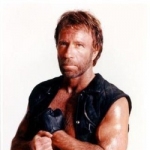 Hey! Chuck Norris is NOT dead. The Facebook messages claiming to link to a video news report on his death are a scam. Here's the text of a typical message:
Chuck Norris dies at age 71! Not a Joke.
[LINK]
See the video to find out how he died. News today of Chuck Norris death at age 71 has been met with confusion and humour, but sadly it is true.
If you are gullible enough to click on the link, you will be presented with a survey scam like the one below.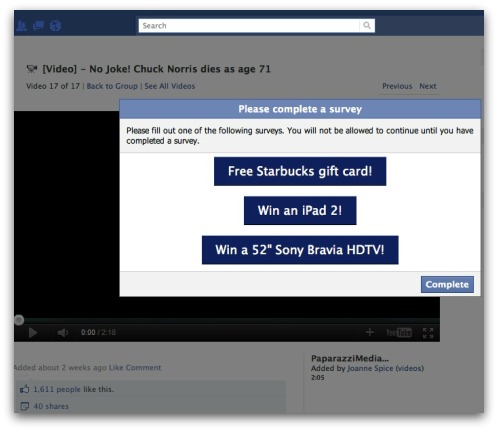 If you do fall for this scam, or one like it, make sure you aren't now allowing rogue applications or "liking" questionable pages. These can help spread the scam.
And it's probably a good idea to change your Facebook password while you have it on your mind.
Why do people do things like this? Simple, they do it for the money. Every survey someone fills out results in a payment to the scammer. It's called "Cost Per Action" marketing and the scammers are just trying to run up their numbers. It's illegal and they'll get banned from the program if they get caught, but they can make a good haul before that happens.
Don't help line their pockets.