May 14 2012 4:04PM GMT

Profile: Ken Harthun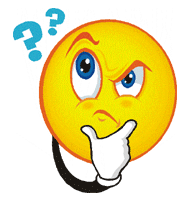 In light of the recent Flashback Trojan that infected an estimated 600,000 Mac users last month, industry experts are discussing Apple's security. The perception has always been that Apple's OS is more secure than Microsoft's. This was led by the misconception that Apple computers could not be infected with viruses. Of course, this isn't and never was true. But the idea that Apple is 10 years behind Microsoft in security is stretching things a bit. This item from The Verge lays the ground work:
A Flashback trojan, that affected more than 600,000 OS X users earlier this month, has industry experts discussing Apple's response to Mac malware and its future prospects on security related issues. Eugene Kaspersky, CEO and co-founder of security company Kaspersky Lab, believes that Apple is "10 years behind Microsoft in terms of security." Citing the relative success of the Flashback infections in an interview with CBR, Kaspersky predicts that cyber criminals will progress to create "more and more" malware in the future.
Kaspersky goes on to say that Apple will face the same problems that Microsoft did 10 or 12 years ago. I disagree. Here's why (from the same article):
Mountain Lion, the company's upcoming OS X operating system due in summer, includes a new Gatekeeper feature that, by default, restricts applications from running unless they are from the Mac App Store or identified developers. There is an optional switch to enable all apps again, but it's clear this timely feature is designed to prevent malware from executing.
I'll be watching this from the front row now that Casa Harthun is 3/5 Apple, and I'll certainly keep you posted.