Jan 20 2014 8:08PM GMT

Profile: Ken Harthun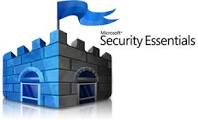 With the Windows XP end of support date of April 8, 2014 looming on the horizon, many of us have wondered what would happen with anti-malware software. The good news is that Microsoft recently announced they have extended their anti-malware protection for XP: "To help organizations complete their migrations, Microsoft will continue to provide updates to our antimalware signatures and engine for Windows XP users through July 14, 2015."
What does this mean, exactly?
For enterprise customers, this applies to System Center Endpoint Protection, Forefront Client Security, Forefront Endpoint Protection and Windows Intune running on Windows XP. For consumers, this applies to Microsoft Security Essentials.
So, despite no more security patches after April 8, we'll still have some protection; we won't be running naked. Still, that doesn't mean we can just go on whistling past the graveyard. Microsoft warns:
Our research shows that the effectiveness of antimalware solutions on out-of-support operating systems is limited. Running a well-protected solution starts with using modern software and hardware designed to help protect against today's threat landscape.

Microsoft recommends best practices to protect your PC such as:

Using modern software that has advanced security technologies and is supported with regular security updates,
Regularly applying security updates for all software installed,
Running up-to-date anti-virus software.
By the way, my other favorite product, Malwarebytes Anti-malware, will continue to support XP indefinitely: "MBAM 1.75 supports XP (obviously :P) and 2.0 which is currently in testing also supports XP. Our other tools and products like MBAR, MBAE etc. also support XP and we have no plans on changing that. We know that a lot of people will continue to use XP for some time so we'll continue to offer products and tools to help secure those systems for as long as we can."