Nov 30 2012 2:47AM GMT

Profile: Ken Harthun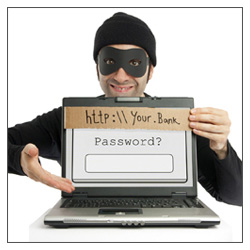 Like it or not, we are still saddled with using passwords for almost everything we do online. The biggest problem with passwords is–and always will be–that good, complex passwords tend to be hard to remember. There are scads of articles on the interwebs about how to create easy-to-remember complex passwords and I'm guilty of contributing my own volume of them. Not that there is anything wrong with this, but the hackers read, too. That's how and why they have refined their cracking programs to take into account commonly used password creation habits. For example, most people when mixing case will capitalize the first letter, so the cracking program tries that first. You want to avoid using common patterns and the best way to do this is with a personal password algorithm (PPA).
A PPA is a set of rules or steps that you use to create passwords such as this one by Luigi Montanez (though he calls it a "recipe").  There are endless variations you could apply to that one alone (and you should definitely vary it from the published version for obvious reasons). Here's a simple algorithm that I just invented for the purpose of writing this article:
Write down any two words that are memorable to you. In my case, I could use kenpeggy
Starting at the end, write down all of the consonants, skipping all the vowels: ggpnk
Now, capitalize the last two letters: ggpNK
Determine the two-digit numerical value of the first two letters based on the alphabet: gg would be 06 and 06
Append that to the letters: ggpNK0606
Choose two special characters that you like and append one to the front and one to the back: !ggpNK0606%
You can apply this to any two (or more) memorable words or names and as long as you consistently follow the algorithm, you'll always know what the password is.