Oct 20 2012 1:35PM GMT

Profile: Ken Harthun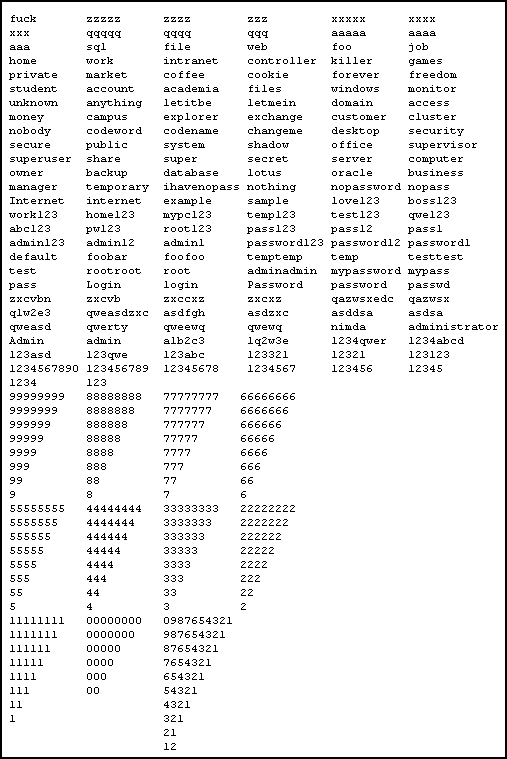 Yes, it's true. Every single credit card PIN number in the  World is known to the hackers, including yours. Don't expect any notification from your credit card company, though because of course, I'm joking here.
There are only 10,000 possible combinations of four digits so, given any credit card in the world, the owner's PIN will certainly have to be one of those numbers; moreover, it is absolutely guaranteed that you will share your PIN number with countless others. There's nothing wrong with this because that will be the only thing you have in common: The credit card numbers themselves are all unique. The problem is that people are as bad at choosing random PIN numbers as they are at choosing strong passwords. It would follow, then, that some PIN numbers would be more common than others.
This post on the DataGenetics.com blog presents a PIN number analysis based on published tables of hacked password databases. 3.4 million four digit passwords were found by filtering the data. Every single one of the of the 10,000 combinations of digits from 0000 through to 9999 were represented in the dataset.
The most common four digit password was 1234. No surprise there. The least common four digit password was 8068 which showed up only 25 times in the 3.4 million passwords. Number 2 and number 3 were 1111 and 0000 respectively. The analyst found many passwords beginning with 19, likely corresponding to birth years with 1972 leading the pack.
It's a fascinating, in-depth analysis that even seasoned Geeks like me will find enlightening.