Nov 23 2013 9:18PM GMT

Profile: Ken Harthun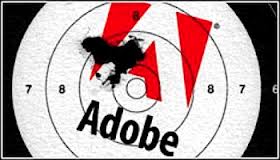 I don't know how this one got under my radar, but I didn't know about it until I received the following Last Pass Sentry Alert:
Hackers claim to have hacked the site adobe.com on 2013-11-03 and we've detected that your email address was included in the data published as part of the leak. The full description of the leak is as follows:

Adobe Systems announced on October 3rd of 2013 that hackers broke into Adobe network and stole source code for a range of products, including ColdFusion and Acrobat family of products. The breach also affected what was at that time estimated to be 2.9 million users but later was revised to include at least 38 million users. Adobe said hackers had stolen nearly 3 million encrypted customer credit card records, as well as login data for an undetermined number of Adobe user accounts. The breach happened in early October but the stolen accounts were not published on the web until early November. The published data includes 10s of millions of accounts with IDs, email addresses, encrypted passwords and more.

Please update the password for your adobe.com account immediately. The LastPass Security Challenge, located in the Tools menu of the LastPass addon, will help find any other accounts using the same password as the leaked account.

Thanks,
The LastPass Team
Seems that I had to change some passwords just a short time back when this happened. I sure wish someone would come up with viable, secure replacements for Adobe apps so we could breathe a little easier.