Jun 20 2010 5:23PM GMT

Profile: Ken Harthun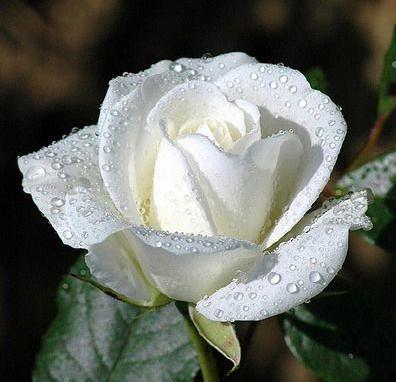 We'll take a break from the regular security stuff today. Being a father myself, I want to pass this on to the rest of you fathers out there who read this blog. Hope you have a very Happy Father's Day with your family.
Don't know who the original author of this poem is, but it certainly struck a chord with me; roses are my gardening passion and I lost my father in 1991. This coming Friday, June 25th, would have been his 85th birthday.
Roses are traditionally used on Father's Day: red to honor a living father; white to honor a deceased father. Hence, the white rose in this post
If your father is living, please, in whatever way you feel works for you, let him know how much he means to you; and, if your father is deceased, take a moment to remember and reflect on what he meant to you. My father is responsible for my never-ending curiosity and interest in all things scientific and technical and for always insisting that I use my abilities to the utmost.
I miss him.
Roses grow in Heaven. Lord, pick a bunch for me.
Place them in my Father's arms and tell him they're from me.
Tell him that I love and miss him and when he turns to smile,
Place a kiss upon his cheek and hold him for awhile.
Remembering him is easy. I do it every day.
There's an ache within my heart that will never go away.
Happy Father's Day!