Jul 21 2015 6:04PM GMT

Profile: Ken Harthun
Tags:
We all agree that strong passwords are especially necessary in today's hack-a-day world and there are sites galore giving advice on how to create memorable strong passwords. I've posted more than my share of advice on this subject over the years.
One thing that has always been frustrating is attempting to use one of my favorite password strengthening patterns only to be told that the characters are not allowed. So, I'd have to switch to my alternative method which, unless I added several more characters, wasn't as strong.
One thing I've noticed on these sites is that usually they will allow special characters like periods, dashes and the like. Periods. Dashes. Hmm, we Ham Radio operators (I'm W4KGH, in case you're wondering) use dots and dashes to signify Morse Code characters. Everyone is familiar with the international distress signal, SOS which sounds like di-di-dit dah-dah-dah di-di-dit. Written with dots and dashes, it looks like this: …—…
So, I thought, why not use Morse code patterns in place of some letters in your password? Doing that will significantly increase the length and strength of your passwords. One might even consider it a form of encryption.
By way of example, the word "password" is eight characters. Replace one "s" with the Morse equivalent, "…" and you've lengthened it to ten characters. Let's replace both both of the s's and the o with the Morse characters and it becomes pa……w—rd with 14 characters (I don't recommend you use my example).
You might say that using Morse code–which most people don't know–would make passwords even harder to remember. Not so. If you limit your use to only the numbers, there is an easy-to-remember and quite elegant symmetry to the character patterns. You should be able to see it easily in the illustration.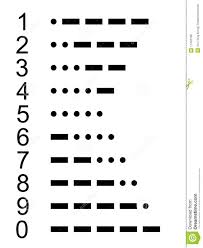 Note that each number comprises 5 characters, so just by using your age, for example, you're adding a lot of complexity to your password.
Something like 8/.——–………– (22 characters) isn't going to be cracked easily with a brute force attack and it sure isn't going to fall to a dictionary attack.
There are many ways to utilize this and I'll leave the rest to your imagination. Give it a try. It can't hurt and you might have some fun.