---
April 30, 2014 8:20 PM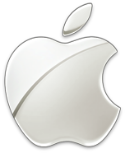 ---
April 29, 2014 8:46 PM
If you are (heaven forbid) an AOL mail user, change your password immediately. There has a been a large scale breach of AOL Mail accounts. Passwords, security questions, mail addresses and even contact lists were compromised, though the data were encrypted. According to AOL, no users' financial...
---
April 29, 2014 6:27 PM
From Krebs on Security:
Adobe Systems Inc. has shipped an emergency security update to fix a critical flaw in its Flash Player software that is currently being...
---
April 28, 2014 5:23 PM
Security
Stop using Internet Explorer and switch to an alternative browser immediately. Microsoft just announced a zero-day vulnerability in Internet Explorer that is being actively exploited in targeted attacks; they have not yet issued a fix. All versions of IE are affected. According to
---