---
July 31, 2013 10:56 PM
Time to lighten up a bit. This hokey "PSA" about phishing is really true, but the payoff in hilarity comes at the end. Pay careful attention to the "date" that Bob managed to finally get from that online dating site. Hope your July was great and here's to a fantastic month of August!
July 31, 2013 12:41 AM
One more on the dangers of the internet and this one is the best yet. Good tips wrapped up in a credible story.
[brightcove]
---
July 31, 2013 12:40 AM
---
July 28, 2013 9:20 PM
Every day, I see student computers and laptops infected with malware. Every day, I see questionable posts made by people who think only their friends can see what they write. That's what "Sarah" thought and this video is a reminder that the internet is a very dangerous--and public--place. Please...
---
July 27, 2013 4:22 PM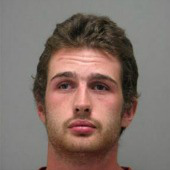 ---
July 25, 2013 12:15 AM

---
July 14, 2013 7:42 PM
By now, we all know that each of us is being monitored: All of our electronic communications, email, Internet traffic, cell phone transmissions, faxes, even landline (which is really all delivered via microwave towers these days) is being intercepted and recorded in massive data centers run by the...
---
July 4, 2013 3:32 PM
---