---
September 30, 2012 9:41 PM
Couldn't resist a bit of Sunday humor... If you are looking to thoroughly and securely wipe a hard drive, here's how to do it:
Build a huge Tesla coil (a least 1 million volts);
Place hard drive as shown in illustration below;
Run Tesla coil for at least one...
September 29, 2012 2:15 PM
[caption id="attachment_1670" align="alignleft" width="158"]
---
September 29, 2012 12:38 AM
In my job as a Network Administrator, I'm constantly called upon to reset passwords to email, network shares and sensitive corporate resources. Up to now, it has been my standard procedure to transmit passwords and other login information only by phone, but this is tedious and time-consuming and...
---
September 23, 2012 8:44 PM
---
September 21, 2012 1:48 AM
---
September 12, 2012 3:49 PM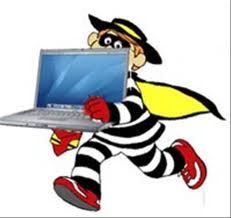 ---
September 10, 2012 3:48 PM
Hilarious! And just what the doctor ordered for a stressful Monday... [brightcove]
---
September 7, 2012 1:59 AM
If the bad guys already know how to get your "clever" passwords, what kind of password do you put on your password manager? You can't risk their...
---