---
December 31, 2010 11:55 PM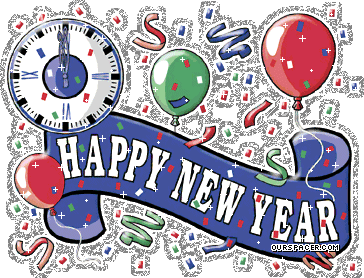 To all...
December 31, 2010 10:00 PM
Don't want to exclude the cat lovers out there. Besides, dogs aren't the only security experts. In fact, dogs could learn a lot from cats (OK, cats could learn a lot from dogs, too). Anyway, thanks to Dr. Andrew Jones, DVM, for the idea to write this and my previous post. He sent me an email...
---
December 31, 2010 9:08 PM
Thanks to Dr. Andrew Jones, DVM for the idea to write this post. He sent me an email entitled "My New Years Resolution" and said, "With 2011 nearly here, one of my resolutions is too be MORE like my pets..." I agree, though my take is a little different. Pets are the best security guards we have:...
---
December 31, 2010 4:50 AM
Being visible as a journalist on the Internet, I get feedback because my writing reaches a large audience. Thanks to you, my loyal readers and followers, most of the feedback is positive. But, there is the occasional negative comment, usually from the reader who either looks at the world through a...
---
December 31, 2010 12:40 AM
A friend of mine, whom I'll call Sally, told me of a recent hack on their PayPal account that could only have resulted from her clicking a link that a "trusted friend" sent her in an email. You know, one of those "You have to see this!" things. She gets them all the time of course, and most of the...
---
December 29, 2010 7:56 PM
UPDATE! The BLTDVS Toolkit in its original form as referred to in the linked article below is now obsolete. The current state of the art has yielded self-contained USB installer tools for most of the popular anti virus rescue CDs. I have updated this article...
---
December 28, 2010 1:48 AM
Although I consider it OK to use the same user name across multiple accounts, there's no question that using a different user name for each account along with a strong, unique password is probably a good idea. The more difficult you make it for hackers to guess your information, the more secure you...
---
December 27, 2010 3:37 PM

---
December 26, 2010 3:11 PM
A couple of weeks ago, servers at Gawker Media, Inc., who also runs the sites Lifehacker.com and Gizmodo.com were hacked by a group who calls itself Gnosis. Reportedly, more than 1.3 million user accounts, email addresses and passwords were obtained. The hacker group has managed to decrypt about...
---
December 25, 2010 7:28 PM
My best wishes to you and yours for a happy, safe and secure holiday season!
Thank you for being a loyal reader in 2010!
---