---
July 31, 2010 12:56 PM
[Part 1 covered five ways to avoid online shopping scams. This second, and final, installment covers the remaining five. Again, this is a heavily-edited article whose original version is posted at


RSS Feed

Email a friend
July 30, 2010 11:07 PM
[What follows--in two parts--is a heavily-edited article whose original version is posted at http://www.tomtop.com/blog/antiscam/ if you want to read it. I had to edit the article heavily because its English is quite fractured. In...
---
July 29, 2010 6:49 PM
Consider me duly humbled. I took Steve Gibson...
---
July 29, 2010 5:57 PM
Every day I see another example of an insecure system. When I inquire about it, I'm told things like "Oh we used to keep up with it, but we haven't had any problems" or "We don't use that program anyway." I've always wondered: Why are they so complacent? I think I've finally figured it out: The...
---
July 27, 2010 1:41 AM

---
July 26, 2010 12:56 AM
Well, Microsoft continues to keep us security professionals busy -- and employed -- which is both good and bad. Good, in that it keeps us employed; bad, in that puts people at risk. To wit:
Microsoft Security Advisory (2286198) Microsoft is investigating reports of limited,...
---
July 24, 2010 12:49 AM
Subtitle: "How to Hack Millions of Routers" This really isn't anything new, it's just back in the news again. According to this article on Forbes.com:
Craig...
---
July 21, 2010 1:23 AM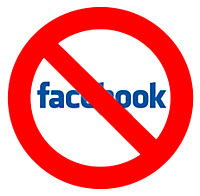 ---
July 19, 2010 1:28 AM
Sunbelt Software, maker of Vipre Anti-Malware software, is about to release a new DNS service, ClearCloud DNS, that is designed to prevent users from  inadvertently accessing dangerous websites. The service is so new, that Sunbelt hasn't even finished building their website about it. As I write,...
---
---