Jan 29 2011 11:46AM GMT

Profile: Ken Harthun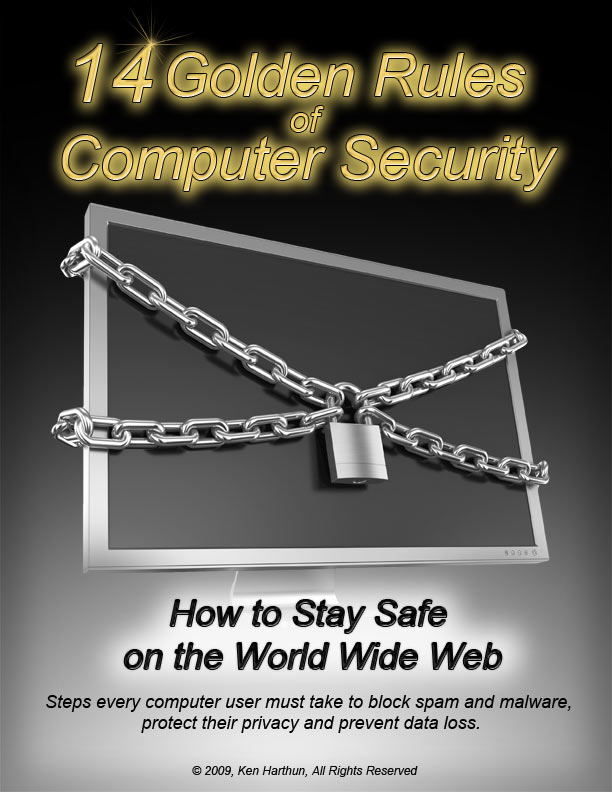 The cyber security landscape has evolved over the past year; the fundamentals haven't really changed, but I've conducted some experiments, made some observations, and come up with a couple of new tips that I will be adding to a fully revised and update version of "14 Golden Rules of Computer Security," my popular ebook first issued last year at this time.
Spam continues to be an ever growing concern, despite many spam-spewing botnets having been disrupted or outright disabled. I dedicate an entire section to becoming spam free in 2011. Despite what you may think, it CAN be done by almost everyone with very little effort.
Additionally, in each tip, I list specific tools, many of which are available in my popular Geek Toolkit, aka "The Ultimate Security Toolkit," that are useful for solving the problems or dealing with the issues presented in the security topic discussed. In fact, it is my intention to thoroughly integrate the Geek Toolkit and provide more documentation than has previously been available.
As part of this initiative, I am also proud to announce my affiliation with SurfRight, makers of Hitman Pro security software. Hitman Pro is a second opinion scanner and malware removal tool, designed to rescue computers from viruses, spyware, trojans, rootkits, and other threats, that infect users despite the security measures they may already have taken (such as anti-virus software, firewalls, etc.). I will be offering an innovative Free of Charge second opinion scanner with the additional capability to remove any malware found. Readers of 14 Golden Rules 2011 will be given special rebates on consumer, corporate, and government licenses of SurfRight software.
So, stay tuned for a special link in an upcoming post where you can secure your updated copy of 14 Golden Rules and take decisive action to become more secure in 2011.