---
February 20, 2019 2:52 PM
Security
The Meltdown and Spectre vulnerabilities disclosed in early 2018 dominated much of the infosec discussions and news coverage last year, including those at RSA Conference 2018. But at this year's event, speculative execution threats are virtually non-existent. RSA Conference 2019 has a single...
October 15, 2018 4:45 PM
Security
It's been a little over a month since several Trend Micro apps were kicked out of the Mac App Store by Apple over allegations of stealing user data, but several crucial questions remain unanswered. To recap, security researchers discovered that seven Trend Micro apps were
---
July 27, 2018 8:00 PM
Security
Dropbox found itself in hot water this week over an academic study that used anonymized data to analyze the behavior and activity of thousands of customers. The situation seemed innocent enough at first -- an article in Harvard Business Review, researchers at Northwestern University Institute on...
---
April 30, 2018 5:34 PM
Security
"If you don't understand algorithmic discrimination, then you don't understand discrimination in the 21st century." Bruce Schneier's words, which came at the end of his wide-ranging session at RSA Conference last week, continued to echo in my ears long after I returned from San...
---
April 27, 2018 7:35 PM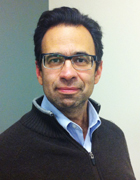 Profile: Peter Loshin
Security
You may know that the GDPR deadline --- May 25, 2018 -- is almost upon us. In less than a month, the European Union will begin enforcing its new General Data Privacy Regulation, or GDPR. Some companies will face disabling fines, as much as 20 million euros, or 4% of global gross revenue,...
---
March 31, 2018 6:01 PM
Security
After the unfortunate yet predictable Facebook episode involving Cambridge Analytica, several leaders in the technology industry were quick to pledge they would never allow that kind
---
February 23, 2018 9:31 PM
Security
At Black Hat USA 2017, Facebook CSO Alex Stamos said "As a community we tend to punish people who implement imperfect solutions in an imperfect world." Now, Facebook has found itself on the receiving end of such punishment after users who had enabled two-factor authentication reported receiving...
---
February 8, 2018 8:55 PM
Security
The fallout from Google's decision last year to stop trusting Symantec certificates has been difficult to quantify, but one security researcher has provided clarity on how many untrusted certificates are still being used. Arkadiy Tetelman, senior application security engineer at Airbnb, posted...
---
January 26, 2018 3:05 PM
Security
Imagine you could reach into an application that had none of the enterprise security protections we've come to appreciate but was still used by millions of people -- themselves blissfully unaware of the risks the application posed -- and use that vulnerable application to hack into millions of...
---
January 18, 2018 4:38 PM
Security
Concern about government-mandated backdoors in technology products may be at an all-time high, but the recent discovery of an "HP backdoor" in Lenovo networking gear should prove equally alarming for the IT industry. The computer maker last week issued a security advisory, LEN-16095, for an...
---