---
May 30, 2018 5:14 PM
May 25, 2018 was "GDPR Day;" the day enforcement of the European Union's new General Data Protection Regulation began; the day so many information security professionals have been preparing for over the...
May 9, 2018 3:43 PM
It's fairly easy to find stories sparking security and privacy concerns regarding a Google product or service — Search, Chrome, Android, AdSense and more — but if you watched or attended Google I/O, you might be convinced everything is fine. On the first day of
---
May 3, 2018 5:58 PM
Given the increased digitization of society and explosion of devices generating data (including retail, social media, search, mobile, and the internet of things), it seems like it might have been inevitable that cybersecurity pervasiveness would eventually touch every aspect of life. But, it feels...
---
March 30, 2018 6:23 PM
With less than two months before the European Union's General Data Protection Regulation goes into effect, Apple is making notable changes in the name of user privacy. For everyone. While all companies that collect data from EU data subjects will be subject to the GDPR, Apple has stepped up to...
---
March 27, 2018 8:55 PM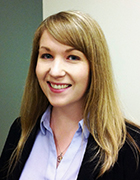 Profile: Madelyn Bacon
RSA Conference finalized its keynote speaker lineup this week, and while the new cast has been adjusted to include more female speakers, precious few actually work in cybersecurity. RSA conference was criticized last month for initially only booking one female keynote. Activist and writer Monica...
---
December 29, 2017 6:58 PM
"Measure twice, cut once," is a good way to approach new protocols, and TLS 1.3 is no exception. When it comes to approving updates to key security protocols, the Internet Engineering Task Force may seem to move slowly as it measures the impact of changes to important protocols. In the case of...
---
November 1, 2017 12:55 AM
The ongoing drama between Kaspersky Lab and the U.S. government received some much-needed sunlight last week as the antivirus vendor finally uttered two very important words: Equation Group. Kaspersky issued a statement describing how it came to
---
October 31, 2017 9:18 PM
"Three may keep a Secret, if two of them are dead." So wrote Benjamin Franklin, in Poor Richard's Almanack, in 1735. Franklin knew a thing or two about secrets, as well as about cryptography, given his experience as a diplomat for the fledgling United States, and he's right: a secret...
---
October 20, 2017 6:46 PM
Kaspersky Lab's latest salvo in its ongoing feud with the U.S. government and media offered some answers but raised eve more questions. The company on Tuesday broke its silence a week after a series of explosive news reports turned up the heat on the Kaspersky controversy. We discussed the...
---
September 29, 2017 8:16 PM
The infosec industry needs to express more empathy for hacking victims and engage in less public shaming. That was the message from  Don Freese, deputy assistant director of the FBI and former head of the bureau's National Cyber Investigative Joint Task Force (NCIJTF), at the (ISC)2 Security...
---