Jan 21 2009 5:47PM GMT

Profile: Robert Westervelt
Tags: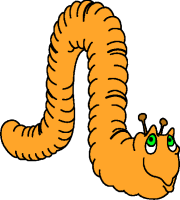 Update 1/23: Microsoft has released a blog post explaining everything you need to know about Conficker/Downadup. The bottom line: Ensure that MS08-067 is installed on all machines in the environment, use up-to-date antivirus, ensure you have strong passwords for user accounts, consider disabling AutoPlay.
——————————————————————-
Security vendors from across the spectrum have warned that a stingy worm has been successfully exploiting a hole in Microsoft Windows server service. Known as Conficker or Downadup, the worm spreads by exploiting a remote procedure call (RPC) vulnerability.
The flaw was patched by Microsoft in October. The MS08-067 update was meant to stop the worm in its tracks. Many patching vendors say organizations apparently have been slow to deploy the update.
But that may not be the case. Symantec released data explaining which countries have had the highest worm infection rates. North America does not even rank in the top 10 countries infected by the worm. It has spread in countries where software pirating is rampant. Bootlegged versions of Microsoft Windows won't receive the latest security updates. Is it a coincidence that the highest infection rates are in China, Russia, Argentina, Taiwan and Brazil? (In that order) China and Russia have been at the top of the list of software pirating countries for years.
So first don't panic. If you're running antivirus and it's up-to-date, you're probably fine. Second, ensure that the MS08-067 update has been deployed. If it hasn't deploy it and then do a thorough review of your patch management processes. This patch should have been deployed months ago.
In its latest round of updates, Microsoft security experts addressed the spread of the worm and how people can check to see if their machines are infected. Microsoft advises customers to scan the machine with up-to-date antivirus. The worm also blocks access to a large number of security websites listed by Microsoft.
Also, Microsoft said its Malicious Software Removal Tool completely cleans the registry elements related to the worm.
What's all the fascination among security researchers about Conficker/Downadup? It's not necessarily who's infected, but how they are being infected. As Derek Brown, of TippingPoint's DVLabs points out, the worm is an example of advanced malicious software coding. Conficker/Downadup can self-propagate by guessing a person's weak password or it can spread by simply being passed along on someone's portable storage device. It disables several system services and security products and then signals to its host that it is ready to download additional instructions.