---
November 30, 2018 9:30 PM
Hacker indictments by U.S. Justice Department haven't proven effective and now the Treasury Department is also getting in on the act with questionable sanctions. In the past five months alone, the U.S. Department of Justice has indicted at least 30 foreign individuals in connection with various...
November 29, 2018 8:07 PM
With numerous regulations and laws like the European Union's General Data Protection Regulation putting pressure on enterprises to go public with cybersecurity incidents, we've seen a trend of businesses disclosing breaches first and filling in the details later. Dell provided the latest example...
---
November 29, 2018 5:54 PM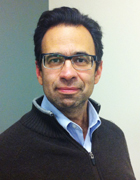 Profile: Peter Loshin
Aviation safety provides an aspirational model of a safety success story when you consider that over the past 50 years, even as total passenger miles have exploded, commercial airline fatalities have plummeted. The commercial aviation industry has an admirable safety record, but can the lessons...
---
November 12, 2018 6:19 PM
Android
,
Android security
,
Google
Reading through Google's first quarterly Android Ecosystem Security Transparency Report feels like a mix of missed opportunities and déjà vu all over again. Much of what is in the new Android ecosystem security report is data that has been part of Google's annual Android Security
---